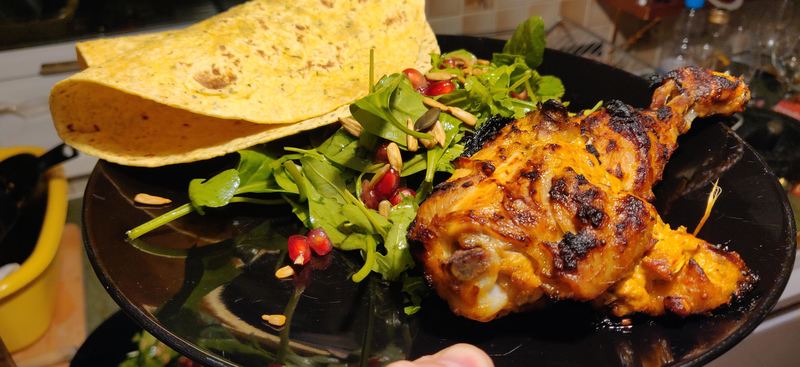 Marinading chicken pieces and baking them in the oven is super simple and delicious. I always seem to have lots of yoghurt marinade left and there's nothing you can do with it because it's full of raw chicken.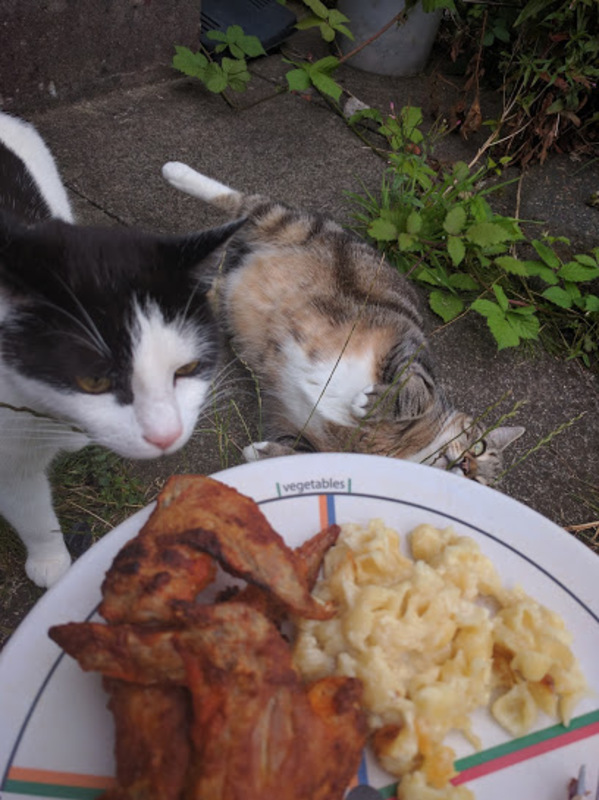 There are few things as American as hot wings in my eyes, and I bloody love them. They're great vechicals for hot sauce too, which is handy because eating it with a spoon is generally frowned up.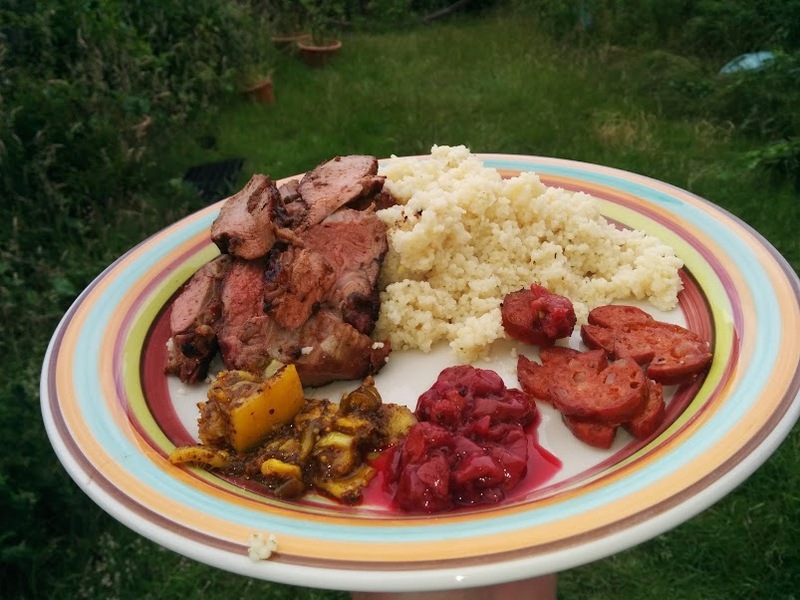 Another chunk of lamb, spiced, blackened and then left to rest. This was a leg of lamb I boned out and flattened. The grape chutney was a use up of some past their best grapes, I've been rather facinated with "fresh pickles" of ate.