Saag Black Pudding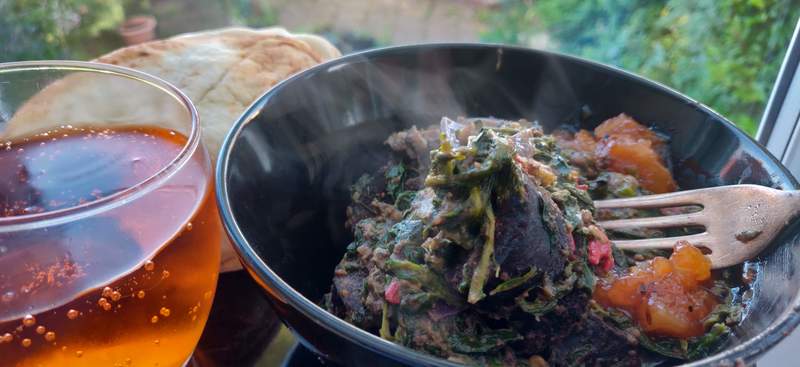 Recently I've been cooking a lot of spiced spinach dishes. It's a tonne of green vegetables, full of spicy goodness and if you squint you can convince yourself it's healthy.
This week I've had a near terminal case of manflu. I also found 300g of blackpudding in the freezer that needed using up so I took a chance, and set about comparing these two great super foods. It was… amazingly good.
You will need
Everything except the cheese in the /blog/2019-05-31-saag-paneer/
Black pudding cut into thick rounds
Do
Follow all the steps in /blog/2019-05-31-saag-paneer/ other than those for the cheese
Grill the blackpudding until crisp on the outside
Reserve the fat that leeches out
Stir the blankpudding and it's fat though the spinach sauce
Gently heat it though for a few minutes
Result
The spice of the blackpudding shines though. The crispy edges retain their structure. It's better than you imagine.