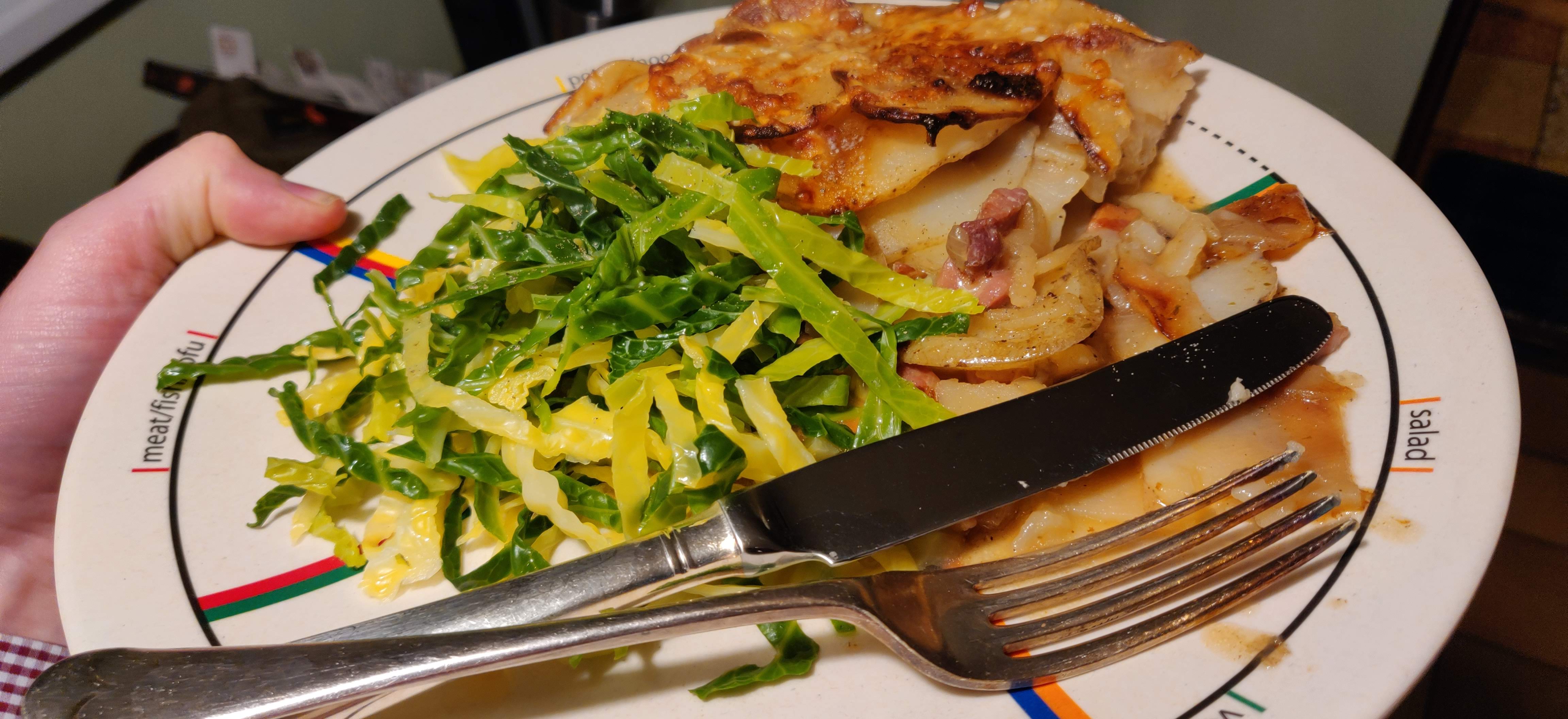 It's that time of the year (that most wonderful time of the year) where you can completely justify eating comforting food. YES - I said it again - the weather is rubbish, everything seems to be terrible and it's totally justified to eat pork, carbs and cheese baked in meaty salty delicious stock.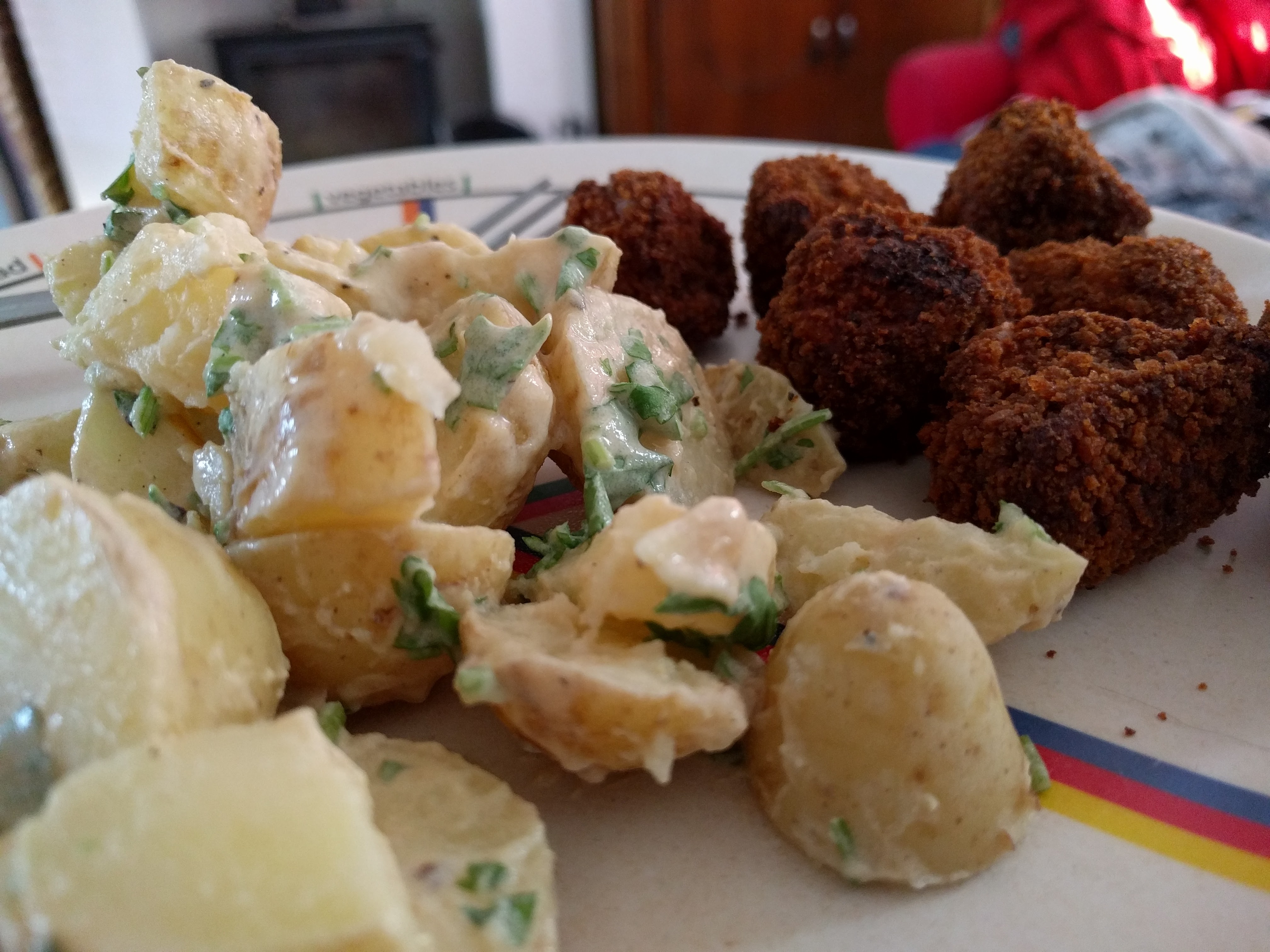 One of the fringe benefits of eating a lot of BBQ in the States was eating a ot of BBQ side dishes. It was facinating how many variations on potato salad there were, from the mayo coated gloop at one end to the warm, sharp, vinegar laden jobs at the other.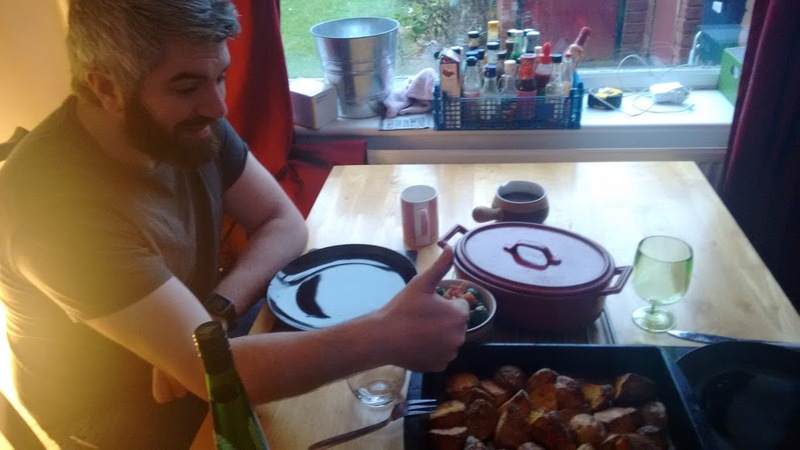 Perfect is a big claim, but these are pretty damned good. I've pinched a bunch of ideas from other people over time I've no idea who but probably my gran, Nigel Slater and Nigella.