Pan Haggityish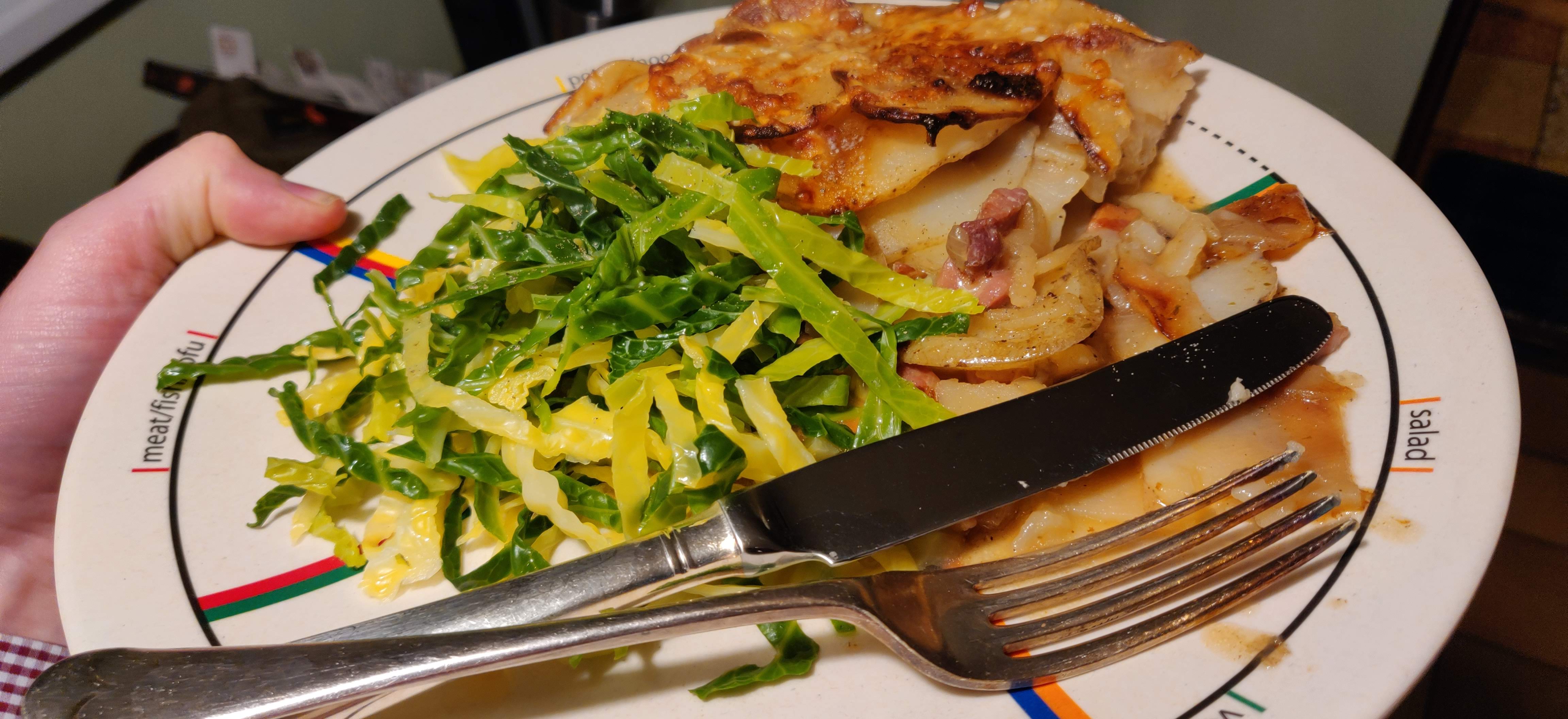 It's that time of the year (that most wonderful time of the year) where you can completely justify eating comforting food.
YES - I said it again - the weather is rubbish, everything seems to be terrible and it's totally justified to eat pork, carbs and cheese baked in meaty salty delicious stock.
You'll need you a frying pan that can go in the oven.
You will need
Enough potatoes to fill your frying pan, finely sliced (I used a mandolin)
About 4 slices bacon, diced
a small onion, sliced
A chicken stock pot, disolved in half a pint of water
Hard italian cheese, grated roughly, about a big handful
Butter, four slices
Do
Stuck the oven on 180
Put the bacon and onion in the frying pan with a touch of butter on a medium heat
(Now is a good time to slice the potatoes)
Once the bacon is cooked and the onion is softened tip it out to a bowl
Return the pan to the heat, add a touch more butter and start laying the potatoes, try a nice pattern
Build a couple of layers, then scatter over a handful of onion and bacon
Repeat until you've basically filled the pan. It took 3 layers for me
Let it cook for a few minutes so that the bottom layer fries
Pour over the stock and turn up the heat
Once the stock is boiling turn off the heat
Pour over the stock
Scatter the cheese on the top
Add the butter to the top
Stick it in the oven for about 20 minutes until everything is crisp and most of the liquid has boiled away
Serve
Result
Super savoury, just a bit too salty, great combination of textures. My second helping came with sauerkraut and spicy chutney.