A quick and tasty tart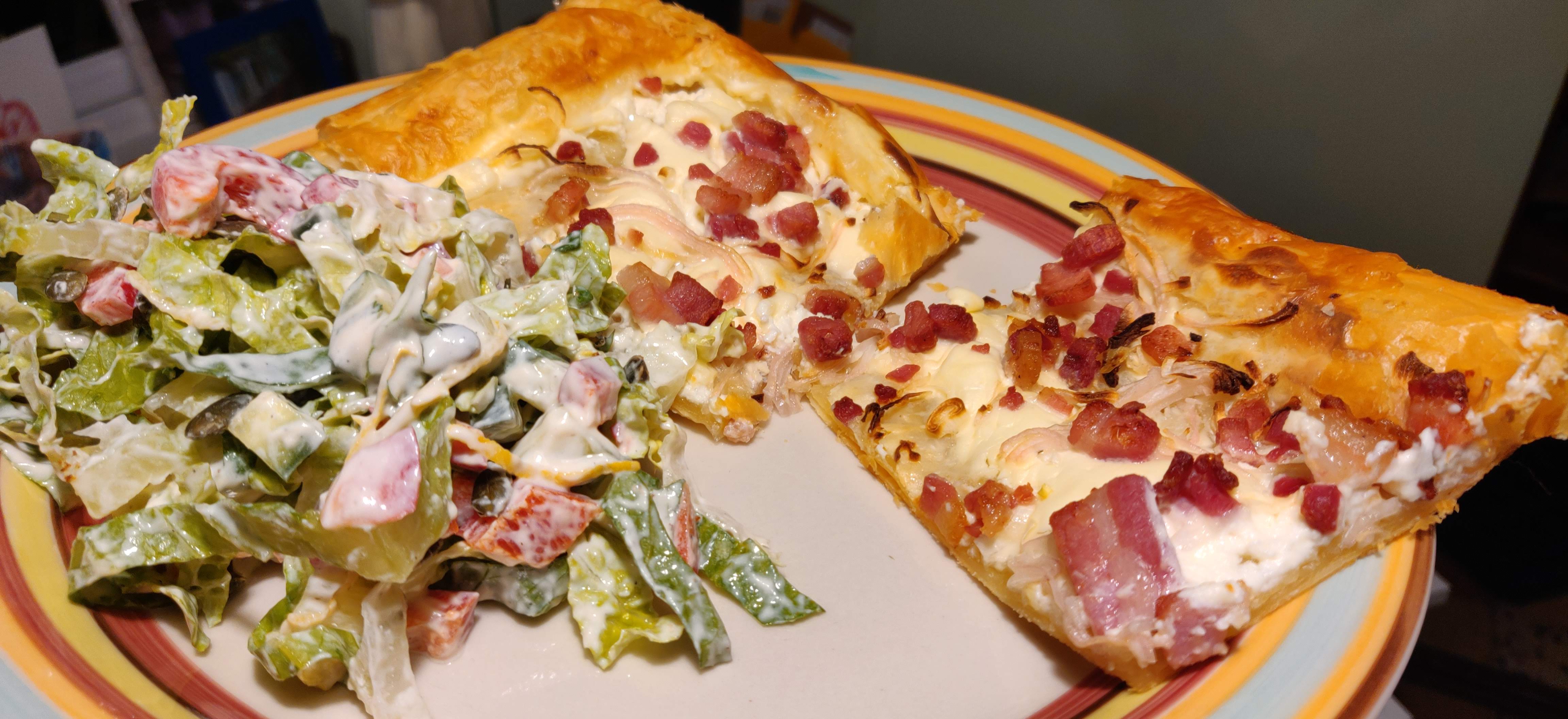 Starting the year as I mean to go on, this is quick and tasty. Also it uses my awesome non-tick roasting tin for nearly no washing up.
You will need
A pack of puff pasty
About 4 tablespoons of creme fraiche
A shallot finely sliced
A handful of chopped smoked bacon or pancetta
A splash of milk
Do
Pop the oven on at 180oC
Score the pasty round the edges about 4cm in. This will rise and form the crust
Prick with a fork the rest of the pastry. Try not to go straight though but it doesn't matter too much if you do
Brush the pastry which will be the crust with milk
Pop in the oven for about ten minutes or until it's lightly coloured
If it's puffed up jab with a fork and push the middle down
Spoon creme fraiche into the middle and spread out
Sprinkle the shallot and bacon over along with a good pich of flaky salt
Return to the oven for 20 minutes or until it looks golden and tasty
Serve with a sharply dressed salad to offset the richness
Result
The onions brown, the bacon crisps, the creme fraiche melts odd bits brown. Next time I'll stir some lemon zest and black pepper though the creme fraiche. A drizzle of balsamic wouldn't have gone a miss.