The perfect chicken tikka masala ans naan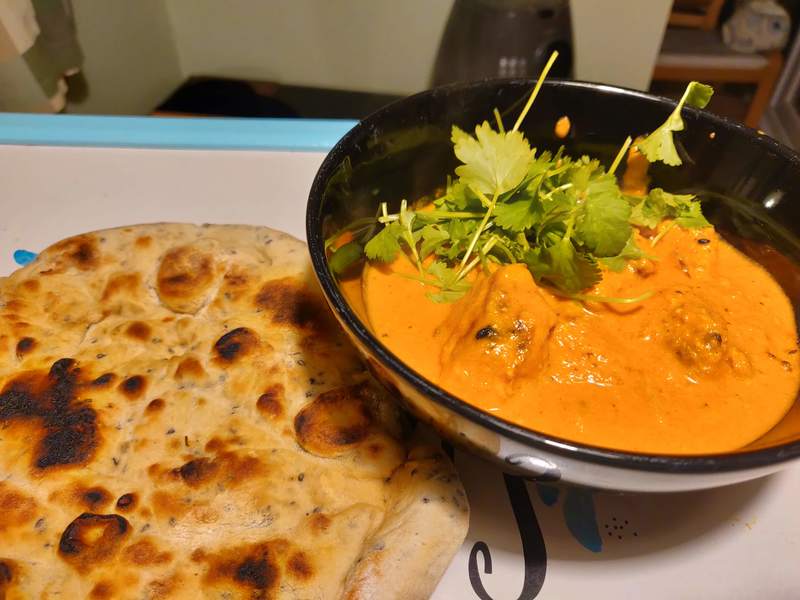 I'm continuing to work my way though Felicity Cloake's excellent Completely Perfect and for a Saturday night what's more fitting than the perfect chicken tikka masala with the perfect naan.
Again, I tried to stick to the recipes.
You will need
Do
Follow the instructions
The chicken needs prepping in the morning if you want to eat that evening
The naan dough needs time to rise. I cheated and used the breadmaker
I also added the nigella seeds to the dough mix so the flavoutr permiates the whole naan
Next time I'll BBQ the chicken to get a good char on the meat
I'm willing to bet that the sauce would be better made and rested for a day.
Result
The naan is difficult to get right, I might try rolling them thinner next time, getting them to cook though without burning is hard . The chicken itself is delicious, juicy and sharp, it's a great marinade. The source is a great texture. Next time I might add a little more sugar, maybe a dark one. I'd also reduce the sauce down a bit more.