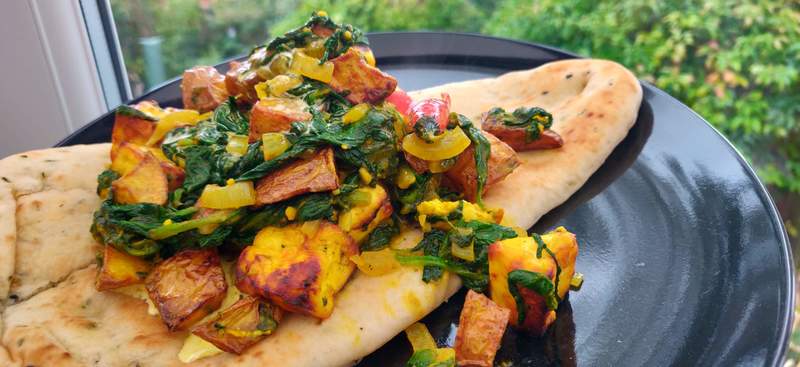 The airfrier came into its own this week when I discovered I could use it to make tiny cubed roast potatoes. Delicious in their own right, but excellent as part of the bulk of a meal.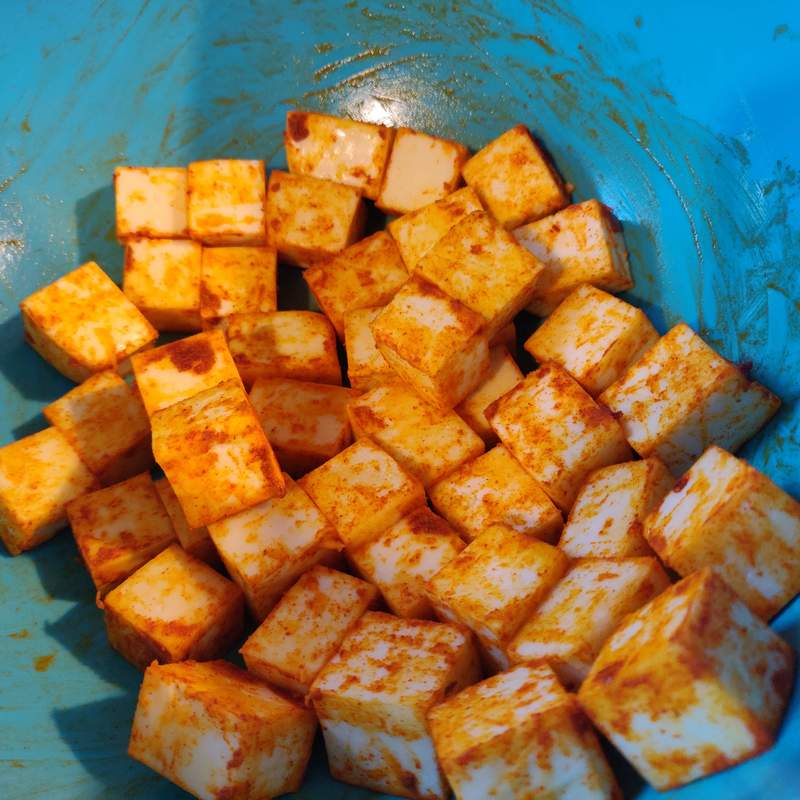 After a busy week mostly fuelled by snacks and black coffee we needed a dinner full of vegatables than was also satisfying. The combination of a tonne of spinach and cheese fitted the bill.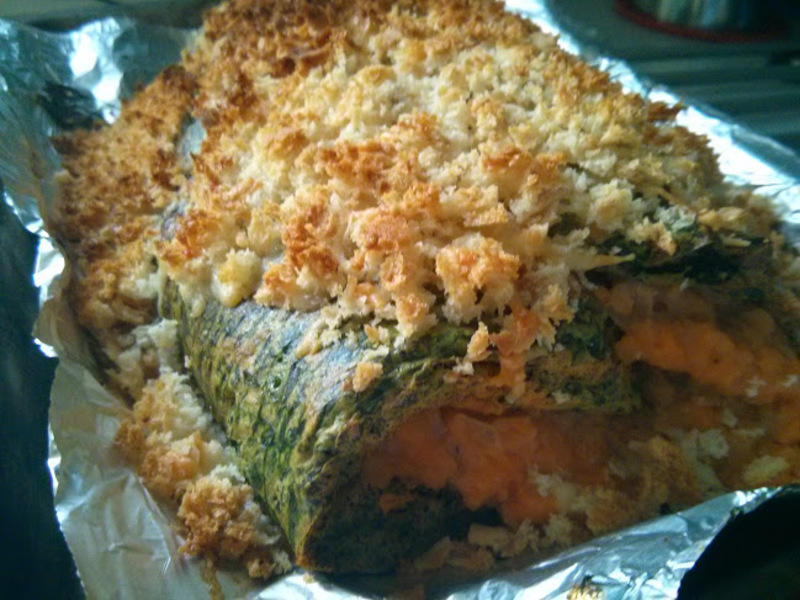 A rare vegetarian meal, but one I love hot or cold. You will need 500g of fresh spinach (I actually used a mi of fresh which needed using up and frozen to make it up) an egg 300ml milk 200g of red lentils a small onion two slices of bread a inch of strong cheese a heaped tablespoon of premade horseradish a heaped tablespoon of tomato ketchup Butter for greasing Do Fine dice the onion Boil lentils and onion in boiling water until lentils are tender.