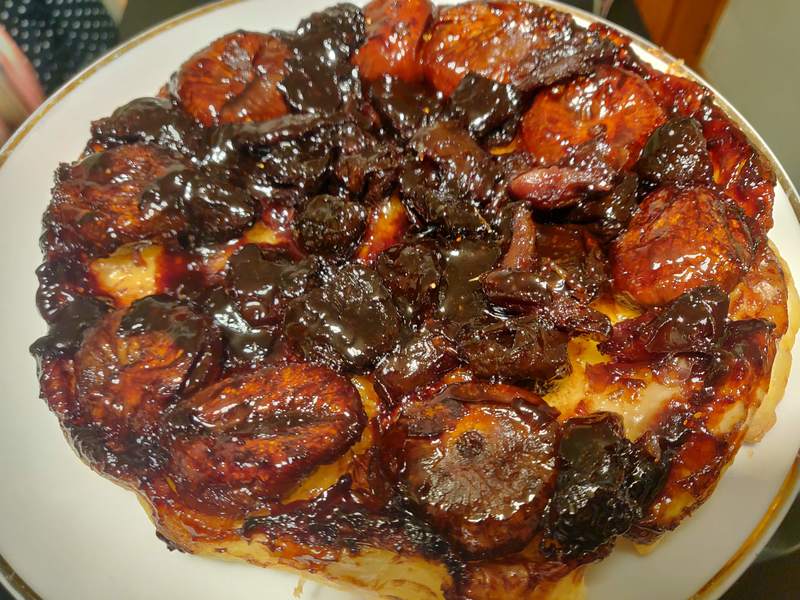 Whilst noodling through John Whaite's very excellent Comfort I ran across his fig, prune and port tart tatin. I've alwaysrather enjoyed tart tatin, with it's unctuous and gooey fruits and pleasingly crisp base/top, and it's the time of year when dired fruits are often on offer in the supermarkets.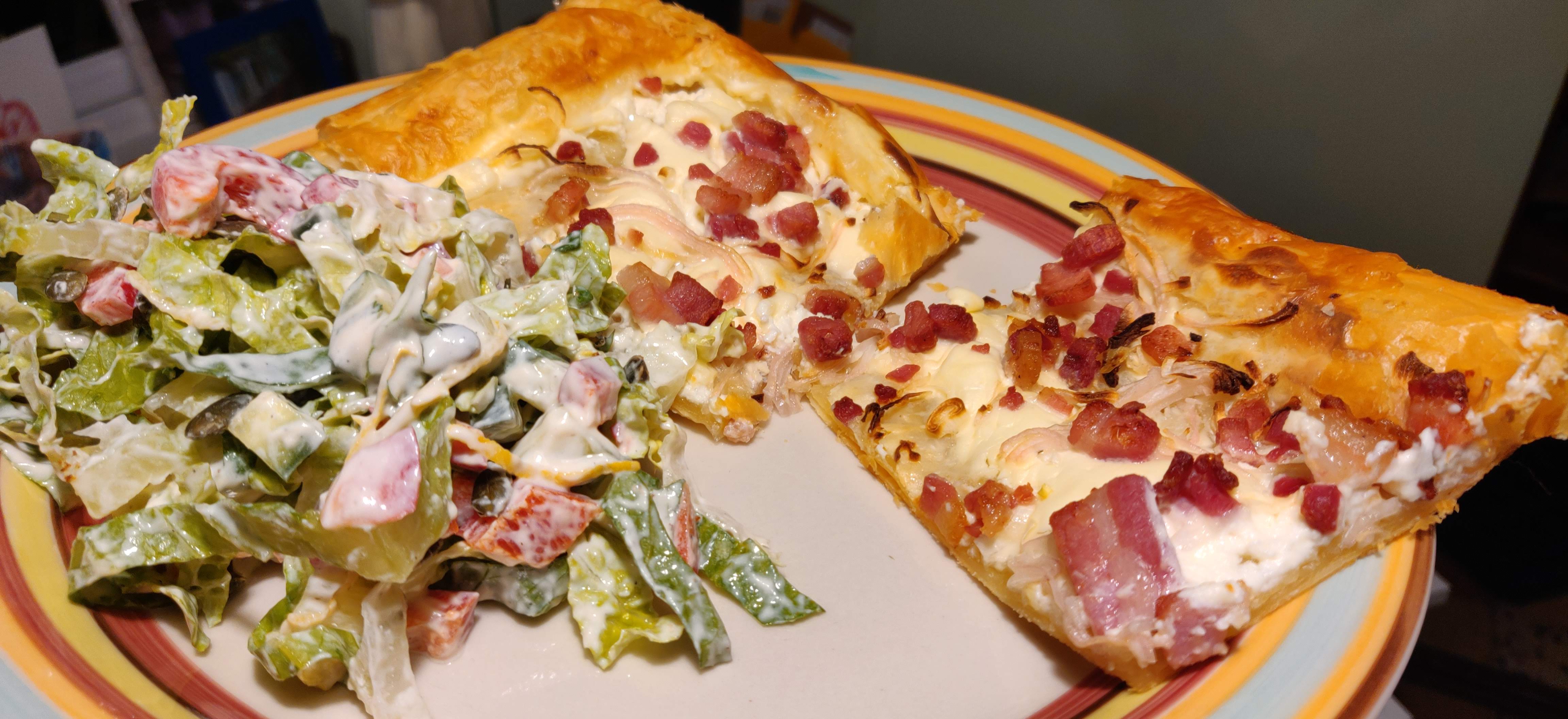 Starting the year as I mean to go on, this is quick and tasty. Also it uses my awesome non-tick roasting tin for nearly no washing up.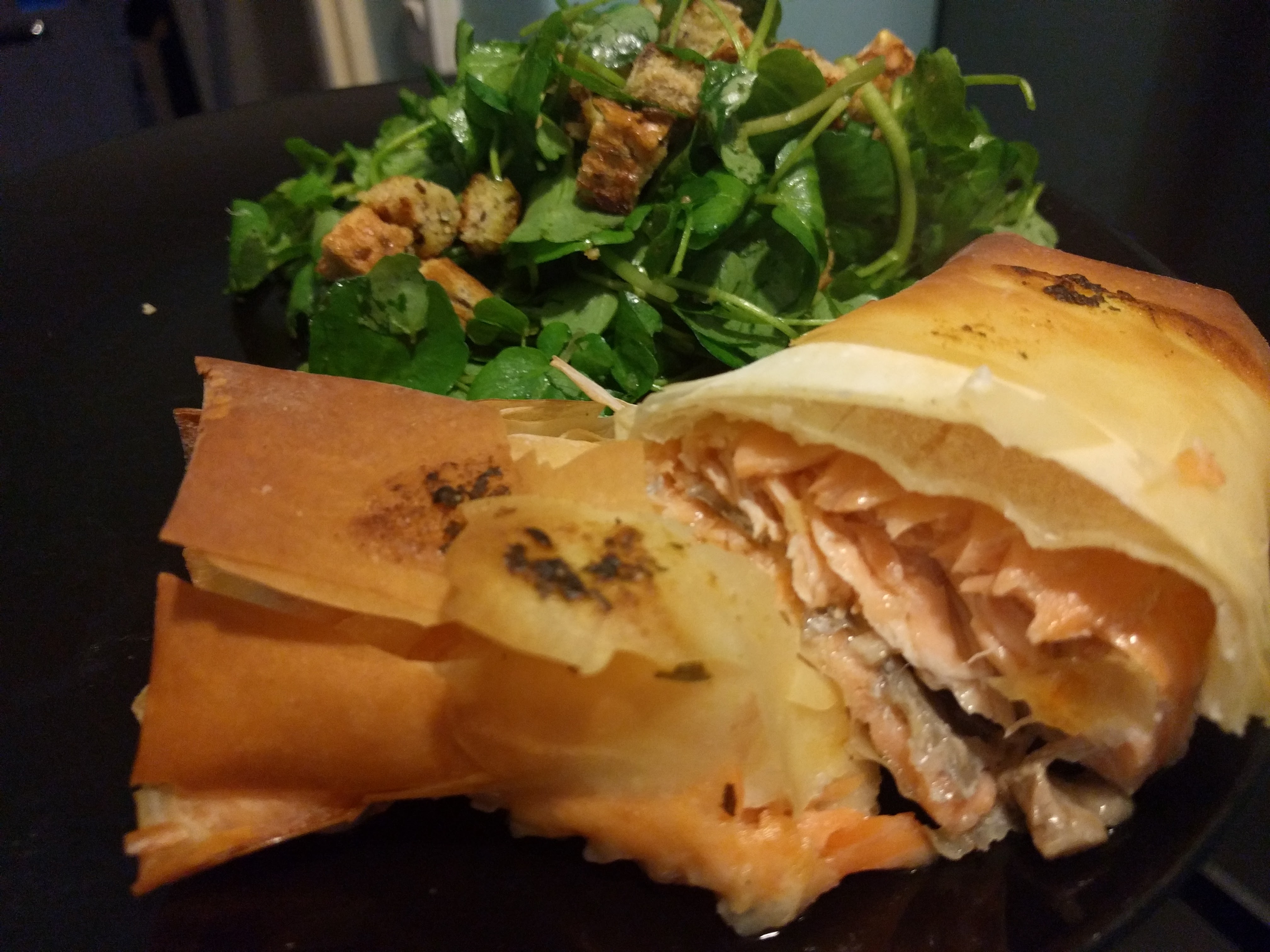 Years ago, possibly on Junior Masterchef, I remember seeing a lass cook a dish with both smoked salmon and fresh. My mum was horrified (what a waste!