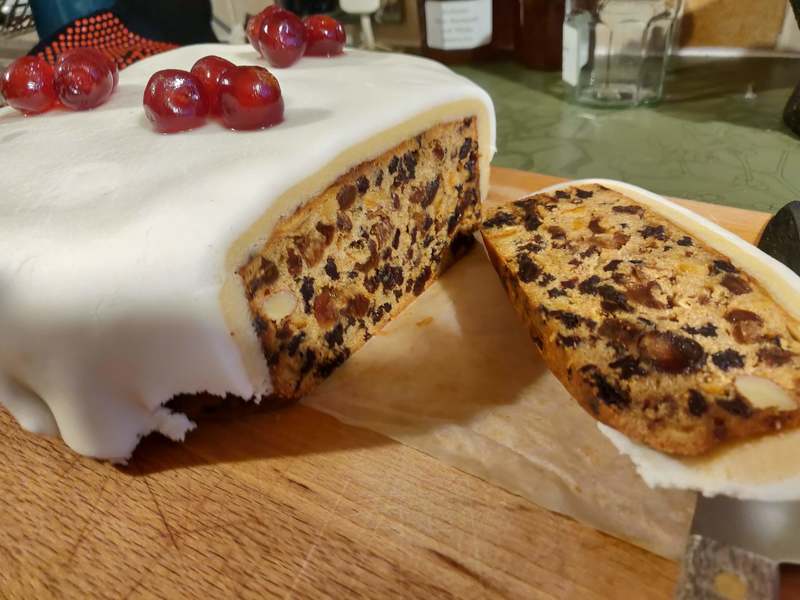 I love a real Christmas cake, a dark fruit cake, slightly too soft, a little booze, and disproportionatly more mazipan than strictly neccessary. This year I decided to to follow the very excellent Completely Perfect by Felicity Cloake.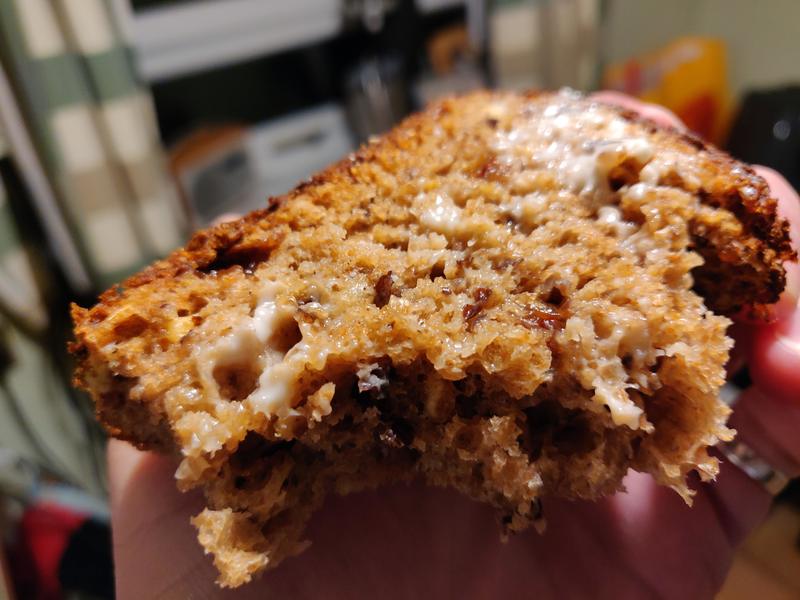 This is an enriched bread dough, with a bunch of seasonal fruit, a dose of spice and some light brown sugar. I threw in a tangarine too, which lead to too much moisture and to load sinking in the middle, but it tasted great.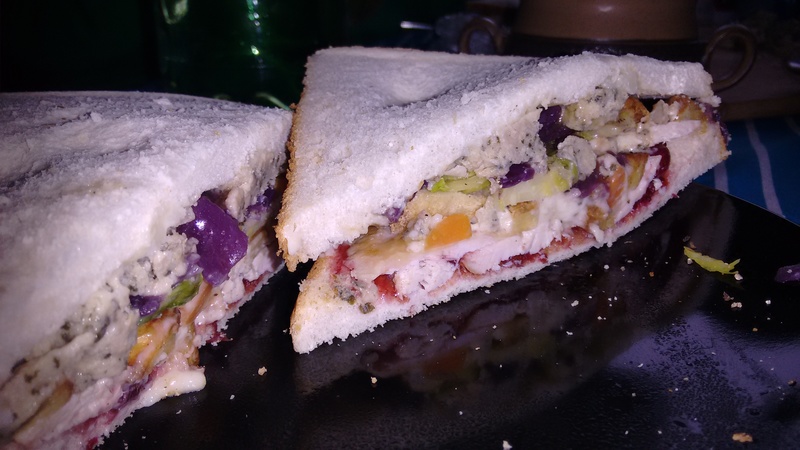 It's something of a tradition in my house to make sandwiches on Xmas night using the leftovers, but there is a rule: if it was on the table, it's in the sandwich.