Christmas Loaf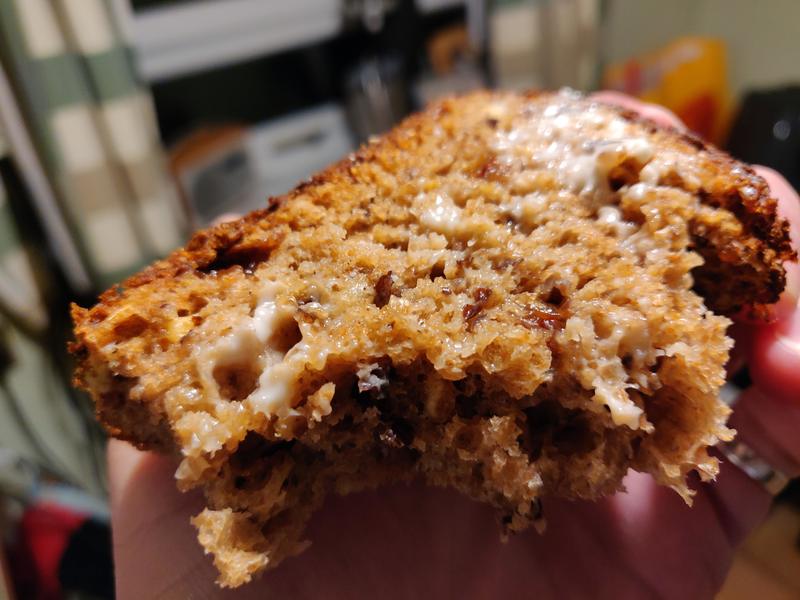 This is an enriched bread dough, with a bunch of seasonal fruit, a dose of spice and some light brown sugar. I threw in a tangarine too, which lead to too much moisture and to load sinking in the middle, but it tasted great.
I love my breadmaker. It's not available any more, but the closest model is the Panasonic SD-2500. The timer is invaluble and intuative, very handy for having fresh bread in the morning.
You will need
200g wholemeal bread flour
200g white bread flour
A heaped teaspoon of mixed spice
A small handful of raisons
A small handful of currents
A small handful of mixed peel
A small handful of light brown sugar
An egg
A packet of fresh yeast
Optional: some season fruit - such as a tangarine
270ml water
Do
Put it all in the breadmaker
Result
A little richer than normal, smells amazing, tremendous fresh with butter, great toasted. Sort of likea giant hotcross bun.