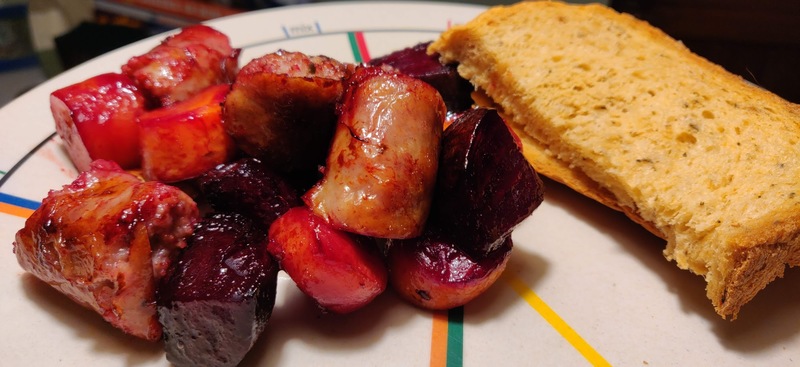 This was inspired by a Nigel Slater recipe that involved a lot of standing at the stove and stirring. Being a lazy and busy man, I shoved it all in the oven and relied on a bit of vigerous stirring at the end.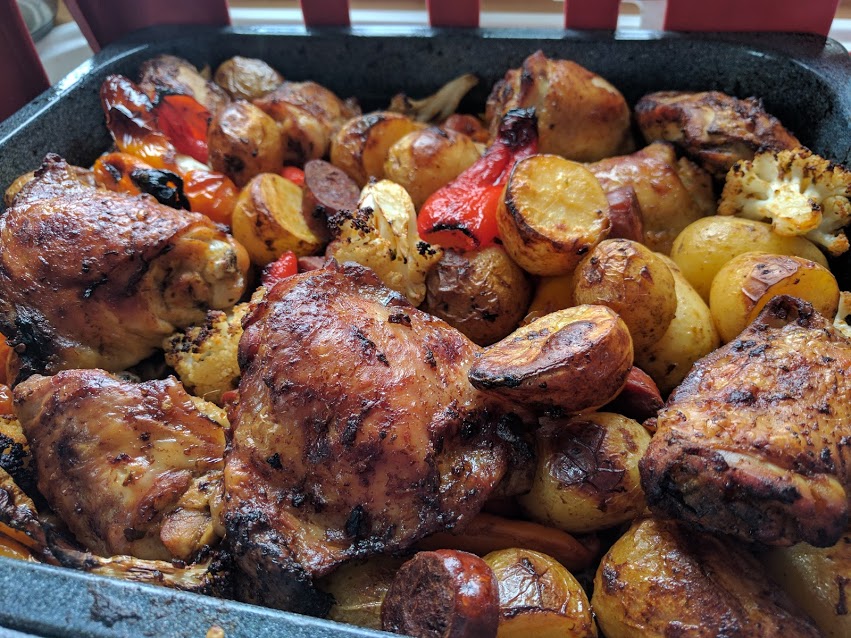 An easy supper to feed lots of folks. I got the idea from this Thomasina Miers' post. The Belazu tagine paste (bought from Sainsburys) adds a good base and body of flavours.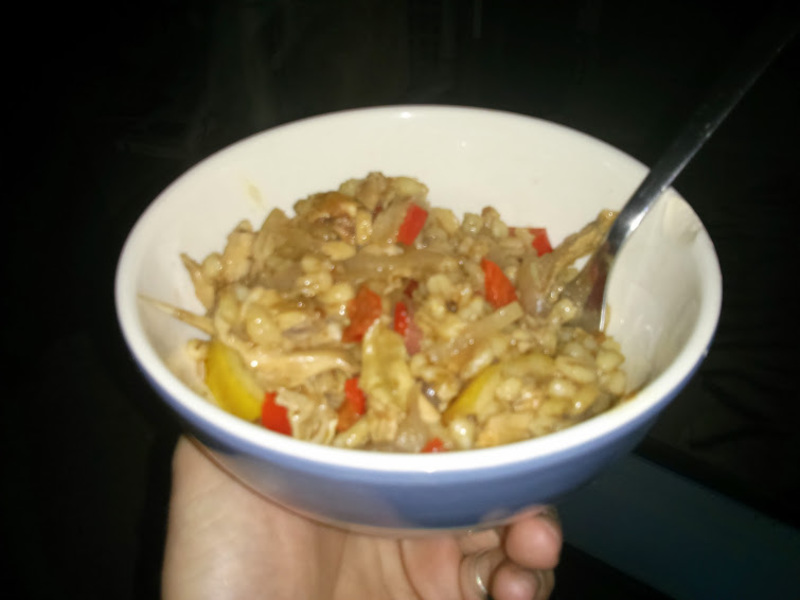 I've never considered doing anything with pearl barley other than sticking it in broth but since getting The Thug Kitchen Cookbook for Christmas (it's mother fucking excellent) I've been playing around with it.