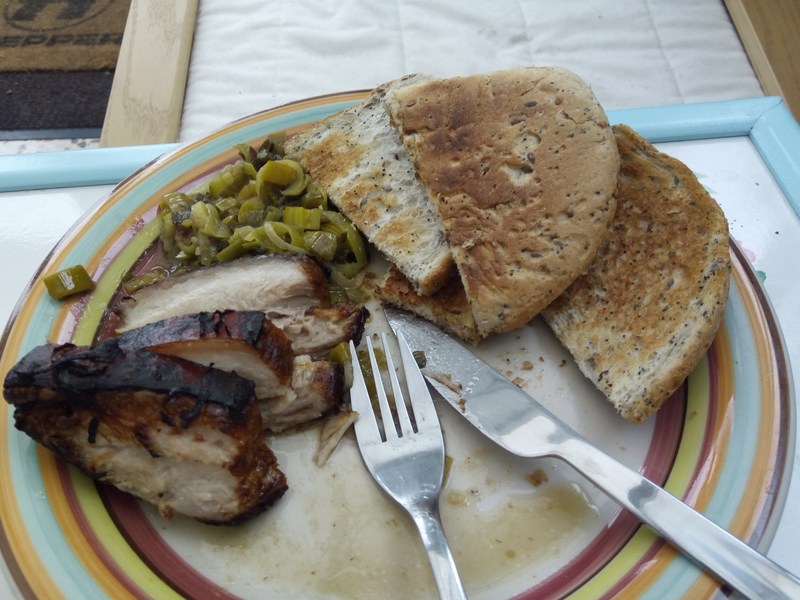 Cooking pork twice, once to help break down the fat/cartalidge and once to crisp up the outside seems to be a winning formula and the combination of "poor man's sous vide" and the Airfryer works brilliantly.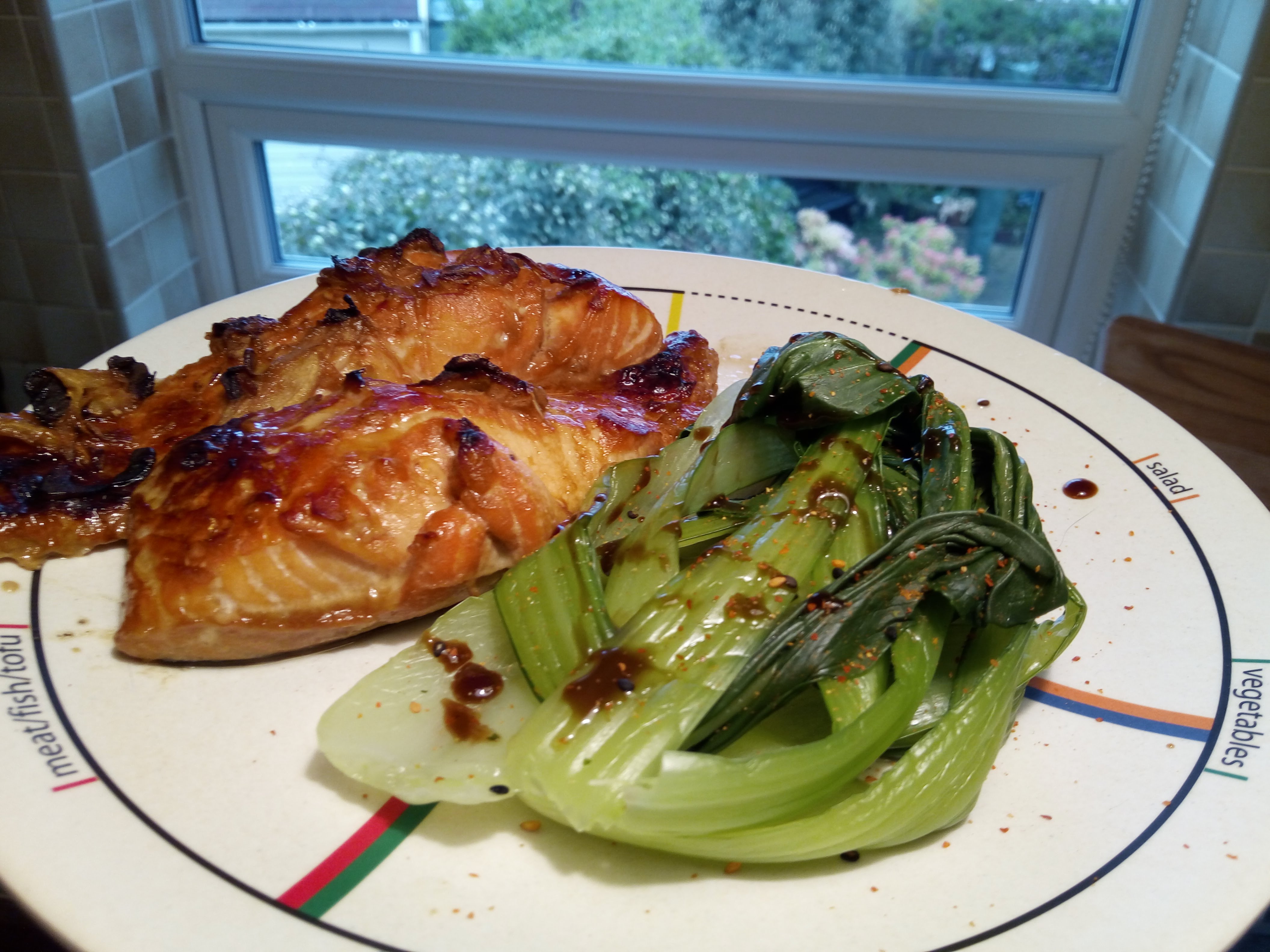 I have a bit of a thing for sticky sweet meat dishes, and so this mid-week dinner was a bit of a guilty plesure. The poached bak choi is a good foil to the rich fish.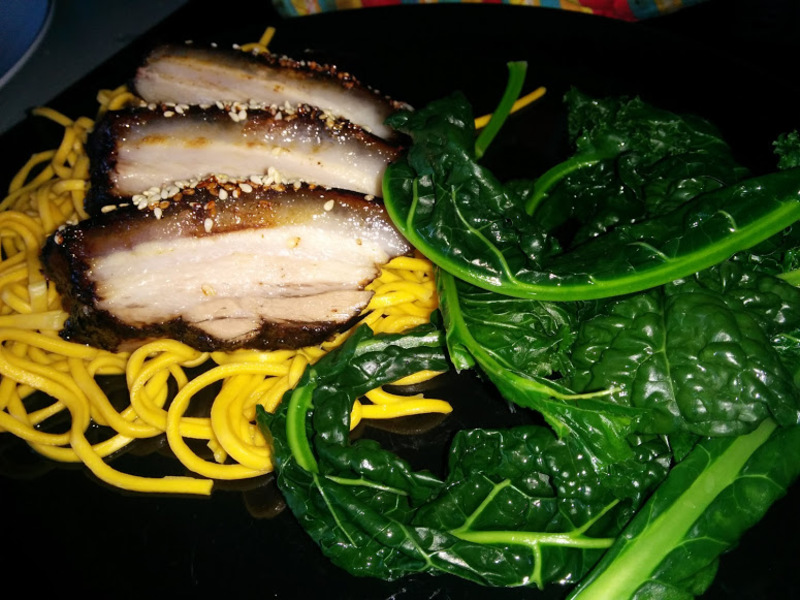 I doubt this is in any way authentic to any country, but get passed that and dig in. You will need A chunk of bely pork A handful of kale Sweet chili sauce Five spice Dark soy White wine vinegar Noodles Sesame Do Score the fat right though Rub the 5 spice into the meat side of pork Mix sweet chili, soy and vinegar Stick meat and mix into an air tight plastic bag and marinade for as long as you can Pour off the marinade and reserve Wrap the pork in tinfoil and bake at 150 for about an hour Unwrap, place fat side up, pour over the marinade and shake on sesame seeds Bake at 180 for about 20 minutes until the top is crispy.