Sticky soy honey salmon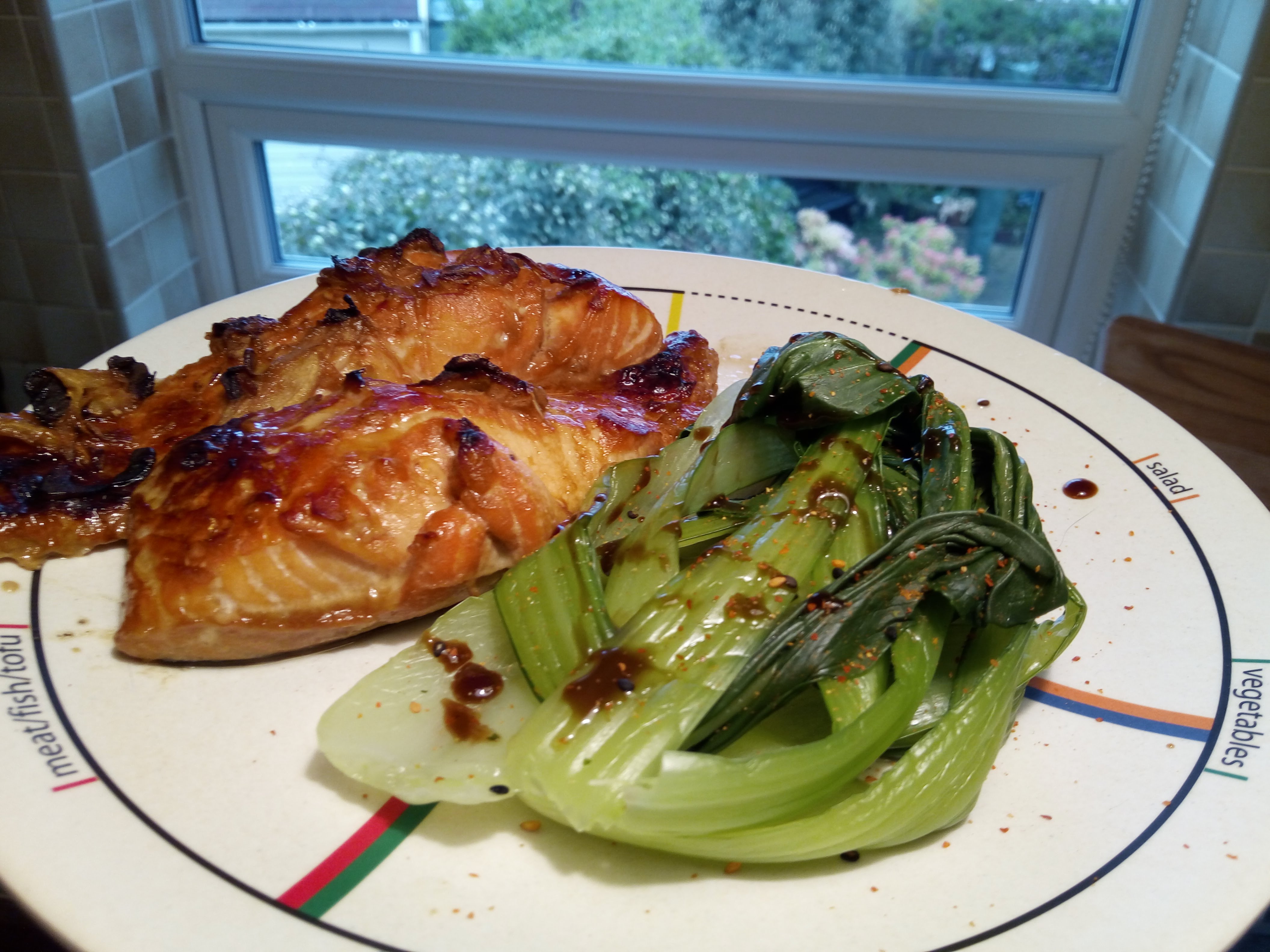 I have a bit of a thing for sticky sweet meat dishes, and so this mid-week dinner was a bit of a guilty plesure. The poached bak choi is a good foil to the rich fish.
You will need
A couple of salmon fillets per person
A fat clove of grlic
An inch or so of peeled ginger
A couple of tablespoons of light soy
A tablespoon of honey
A tablespoon of citrus juice (I used a past-it's-best mandarine)
Do
Finely slice the garlic and ginger (I used the mandolin)
Mix soy, honey, garlic and ginger well
Mix salmon and marinade and leave for a few hours, stiring every so often
Pop the grill on reasonably high
Boil the kettle
Pop the salmon into a pan you can put under the grill, skin side down and pop it under the grill
Separate all the bak choi leaves and stick them in a pan
Add an inch or so of hot water to the bak choi, stick it on a medium heat with a lid on
The salomn will take about ten minutes, baste as needed
Drain the bak choi, serve with a tiny drizzle of hoisin
One the salmon is carmelised on the top and cooked right though, serve
Result
The fish is rich and sweet, coming away in big flakes. The slices ginger and garlic hold their shape and the odd one is beutifully crisp.