Spicy Sweet Potato InstantPot Soup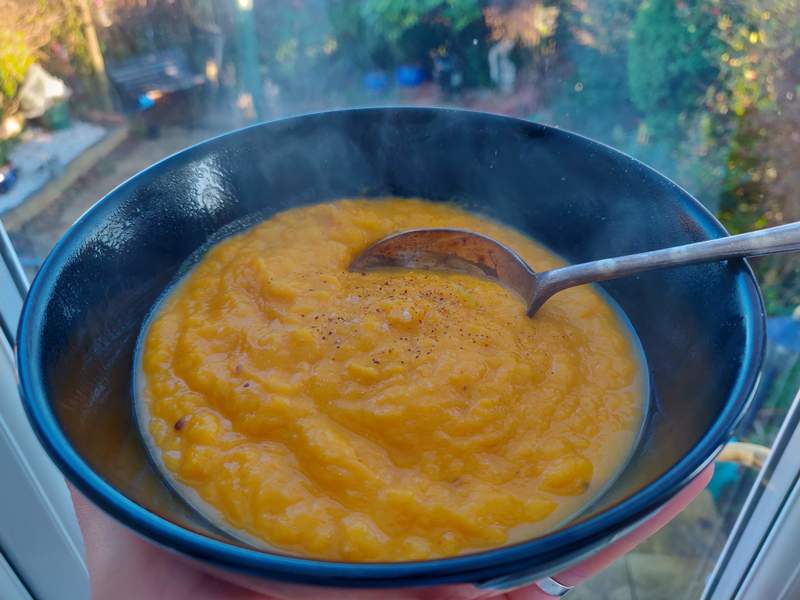 Instance I joined the Cult of Instant Pot I've become a fulltime convert. The thing I love about it most is having everything in one pot which does everything. It leads me to using multiple cooking methods in one dish (and with no washing up). Pressure cooking isn't for everything, but it works brilliantly for soup.
You will need
Do
Pop the leek, potato and oil in the InstantPot with on saute for 5 minutes and move it about if it sticks
Add the rest of the ingrediants and pressure cook on high for 10 minutes
Bleed off the steam and blitz with a stick blender
Result
Velvety smooth, sweet and rich, with a sharp spicy finish.