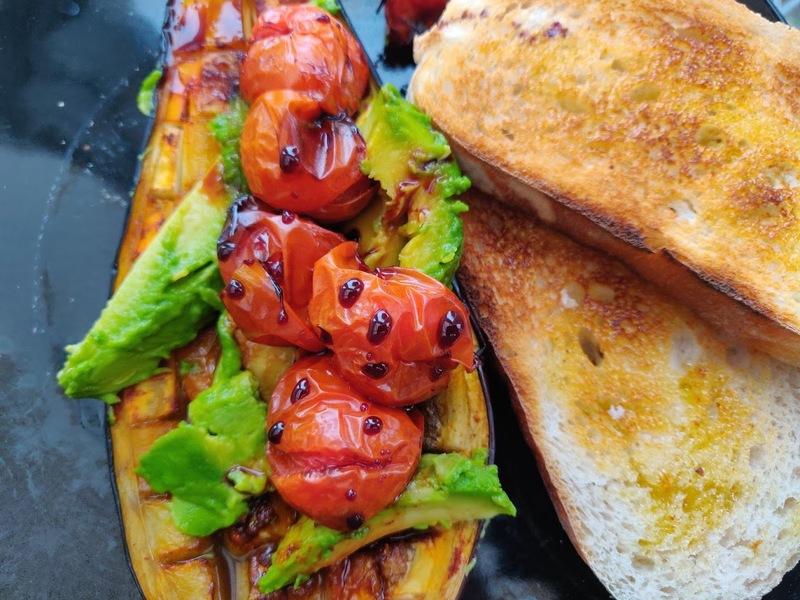 This week the content of our veg box lead to a super dinner. Firstly we had a tonne of garlic (2 nets, 12+ bulbs) and we had fresh aubergines, avocado, tomatoes and a massive loaf of bread.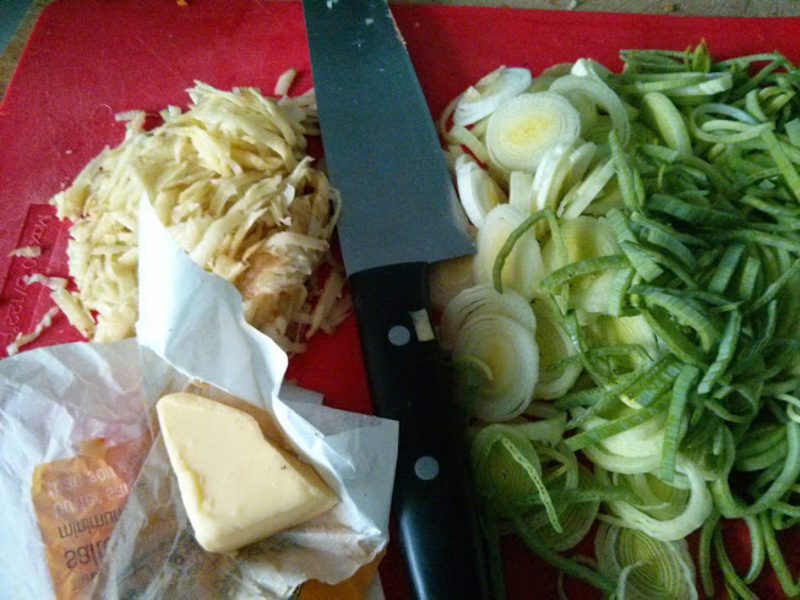 Winter is here and a lazy Saturday afternoon demanded soup. Ready in 30 minutes, creamy and luxurious, the potato reduces the slimyness that you sometimes get with leeks and the butter ups the creamy feel.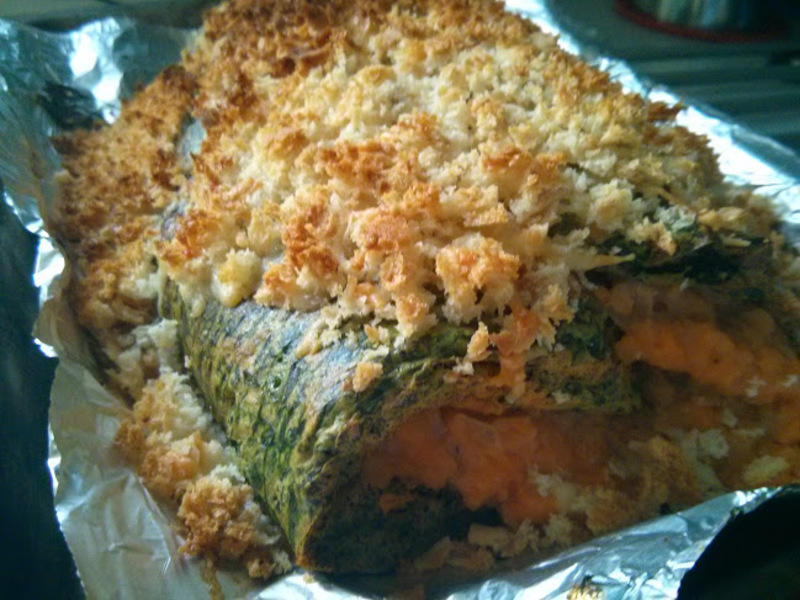 A rare vegetarian meal, but one I love hot or cold. You will need 500g of fresh spinach (I actually used a mi of fresh which needed using up and frozen to make it up) an egg 300ml milk 200g of red lentils a small onion two slices of bread a inch of strong cheese a heaped tablespoon of premade horseradish a heaped tablespoon of tomato ketchup Butter for greasing Do Fine dice the onion Boil lentils and onion in boiling water until lentils are tender.