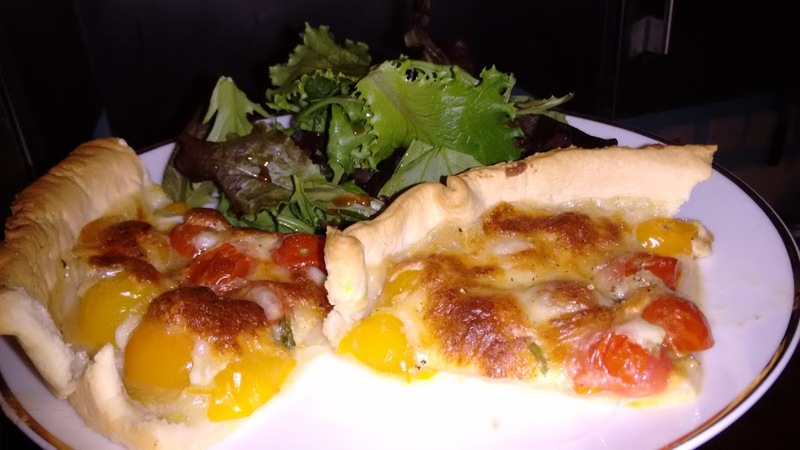 Today has been grey, cold, wet and exactly what the end of the summer shouldn't be. Driving home tonight I decided to cook something full of summer colours and flavours.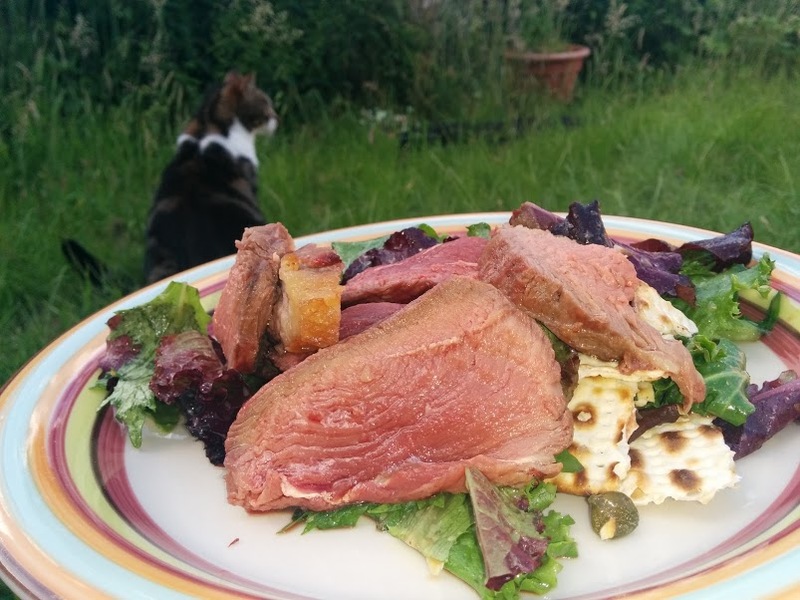 Another warm salad this evening, this time a piece of topside done on the BBQ. Topside would probably better slow roasted but a hot short grill and a decent rest leaves it juicy and delicious.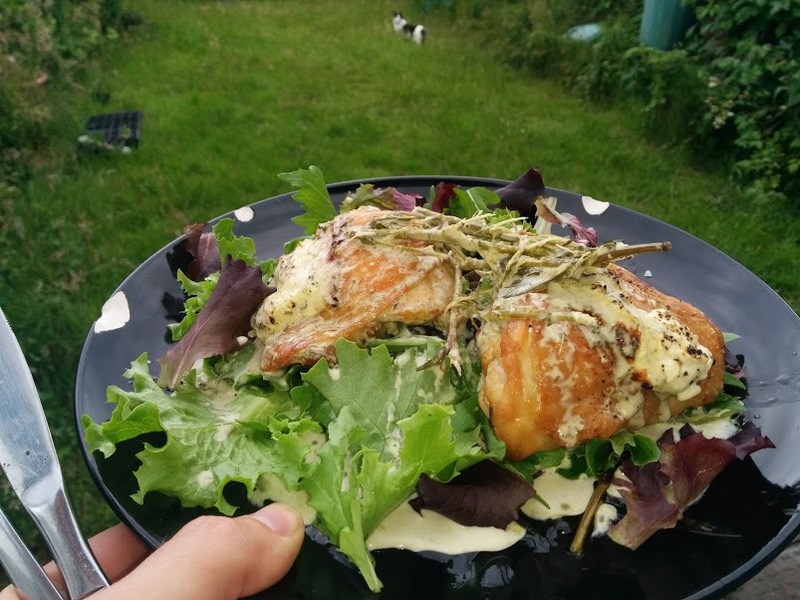 Years ago I baked chicken pieces in cream, tarragon and carmelised onions for a dinner party. It was excellent, but very rich. This is a lighter alternative, perfect for a summer evening tea.