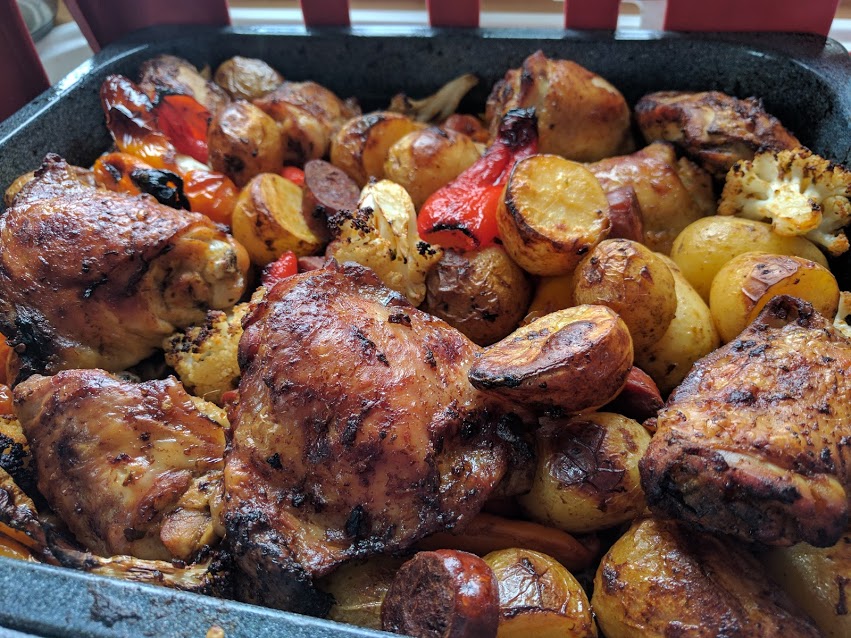 An easy supper to feed lots of folks. I got the idea from this Thomasina Miers' post. The Belazu tagine paste (bought from Sainsburys) adds a good base and body of flavours.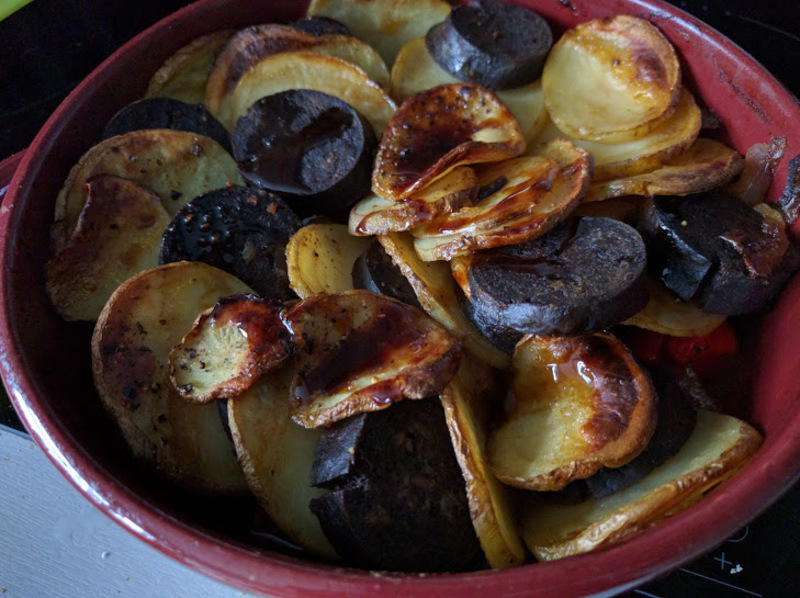 I trie dthis before and it didn't really work, but the flavours were about right and it was the consistency that was wrong. Attempt two (mostly to use up bits in the fridge)!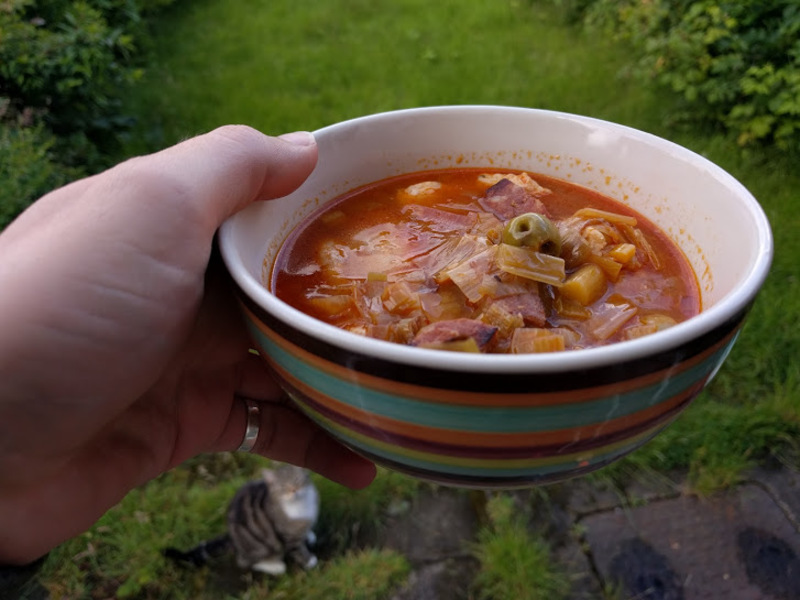 A little while ago the Two Hungry Boys mentioned Perfect Plates in 5 Ingredients by John Whaite and I impulse bought a copy. It's excellent, and a lovely read.