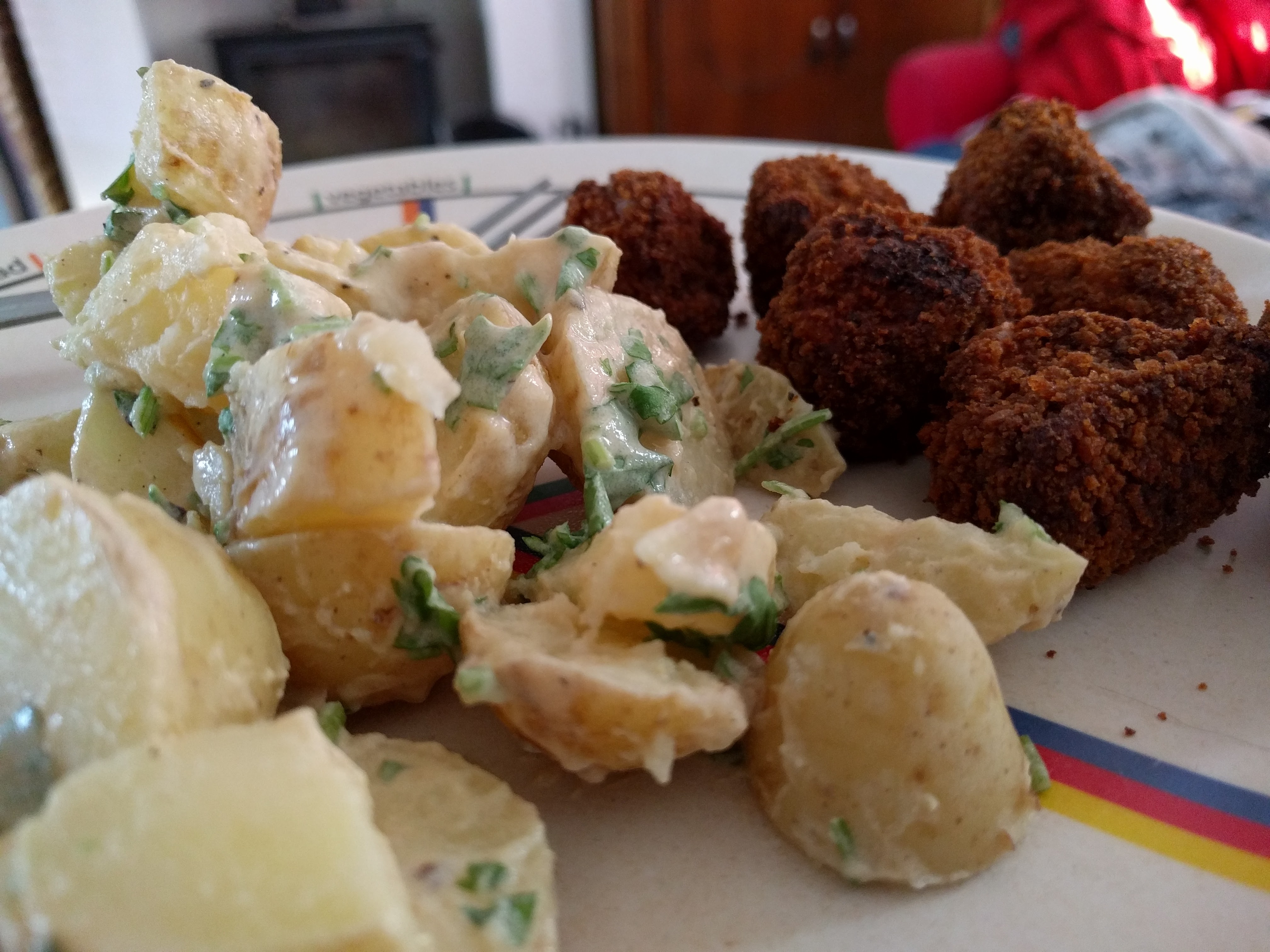 One of the fringe benefits of eating a lot of BBQ in the States was eating a ot of BBQ side dishes. It was facinating how many variations on potato salad there were, from the mayo coated gloop at one end to the warm, sharp, vinegar laden jobs at the other.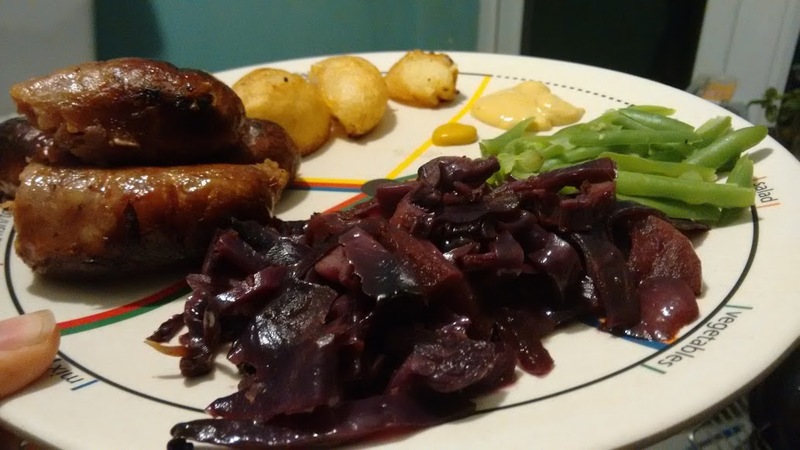 Snow started falling as I started cooking this, which is pretty fitting. It's gently spiced, slightly sticky, sweeter than it should be and unctuous is exactly the right way.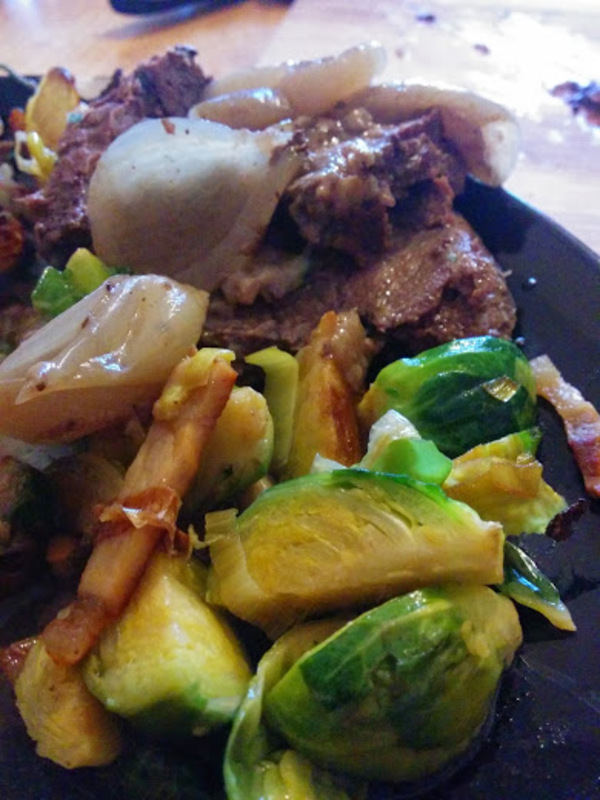 I've never really enjoyed sprouts but one of my friends pointed out that you could treat them like tiny cabbages and in the same week I saw another friend referring to "baconating the sprouts".