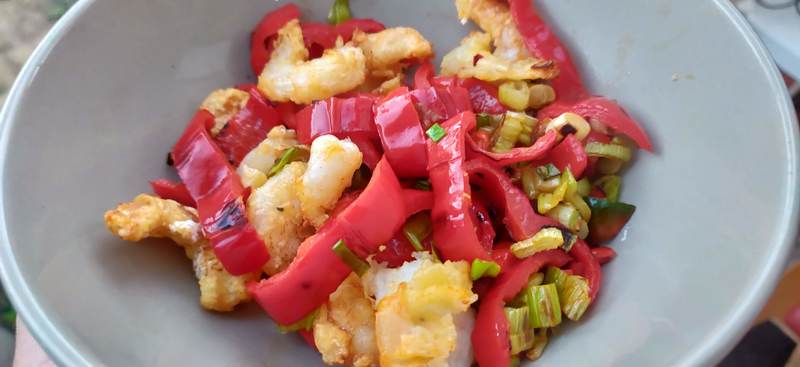 I love Chinese food, especially dim sum and Sichuan hot pot, but when it comes to takeaway, naff English style dishes are my weakness. There's something about crispy fried things in a slightly gelatinous sauce that really hits the spot.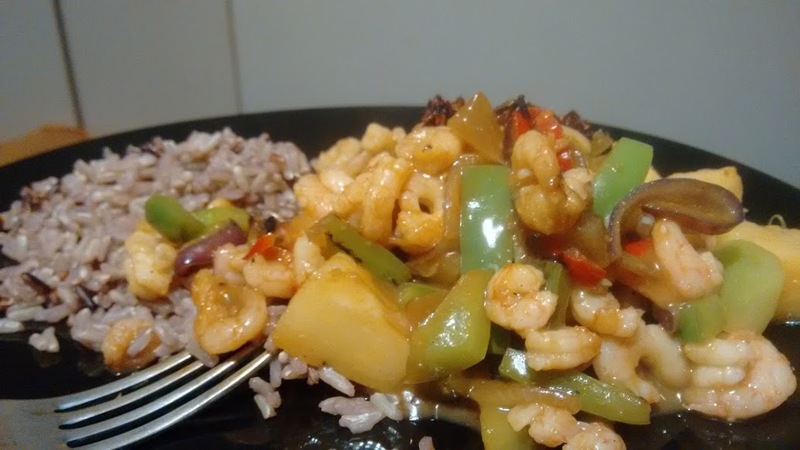 As I started writing this up I realised I'd already written up sweet and sour pork which is pretty much identical. This one however is much lower in fat and thus far less WeightWatchers points (which I'm counting at the moment.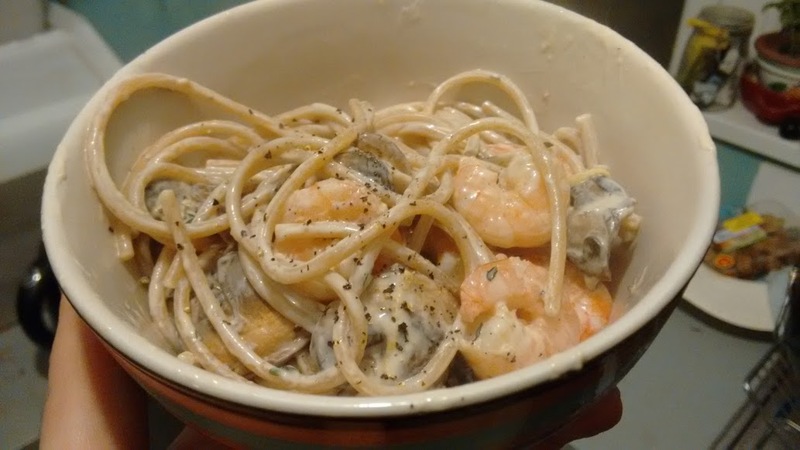 Quick tea, very similar to the mushrooms on toast but with added seafood. Lemon peel for flavour, lemon juice to cut the grease. You will need wholegrain pasta A handful of mushrooms A handful of cooked peeled prawns Zest of half a lemon Juice of a quarter of a lemon A big spoonful of soft cheese A few sprigs of thyme Black pepper Do Slice the mushrooms and dump the thyme and lemon zest in a pan with a dash of oil on a medium heat Put the pasta on to boil Keep the mushrooms moving until they are nicely softened and slightly browned Once the pasta is 2 minutes of being ready dump the prawns (defrosted) an cheese in with the mushrooms Drain the pasta, reserve a few spoonfuls of the water to slacken the mushroom mix if needed Mix lots, season, serve.