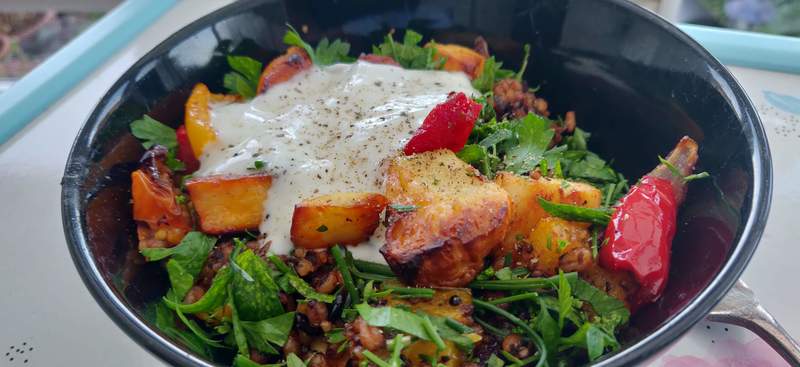 Tonight was one of those nights where I wanted something quick, tasty and passingly healthy. "Vegetable corner" of the kitchen looked like it needed a clearing out, so it was a good excuse to roast it all.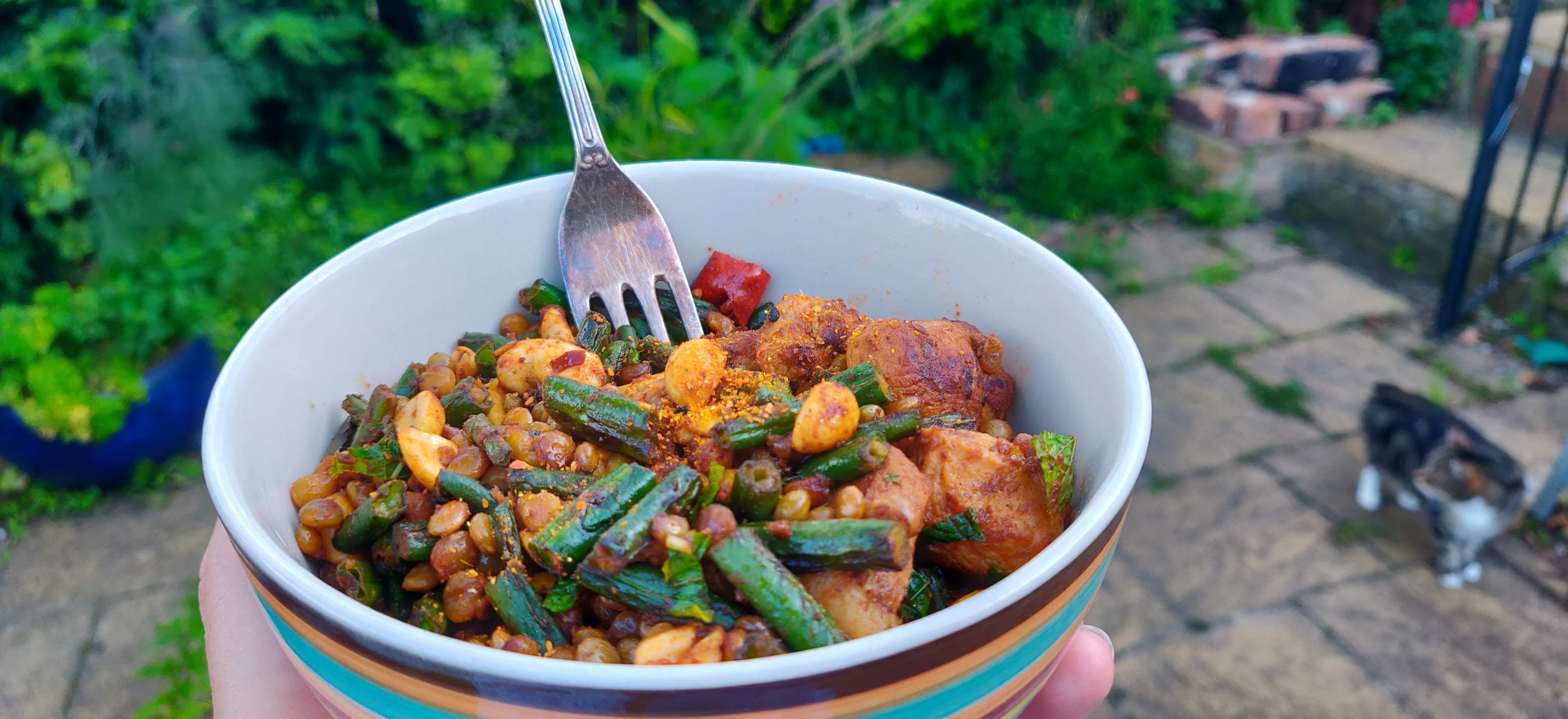 A quick writ eup for a quick tea. I had a big bag of green beans that I neeed to use up and some diced pork shoulder in th freezer.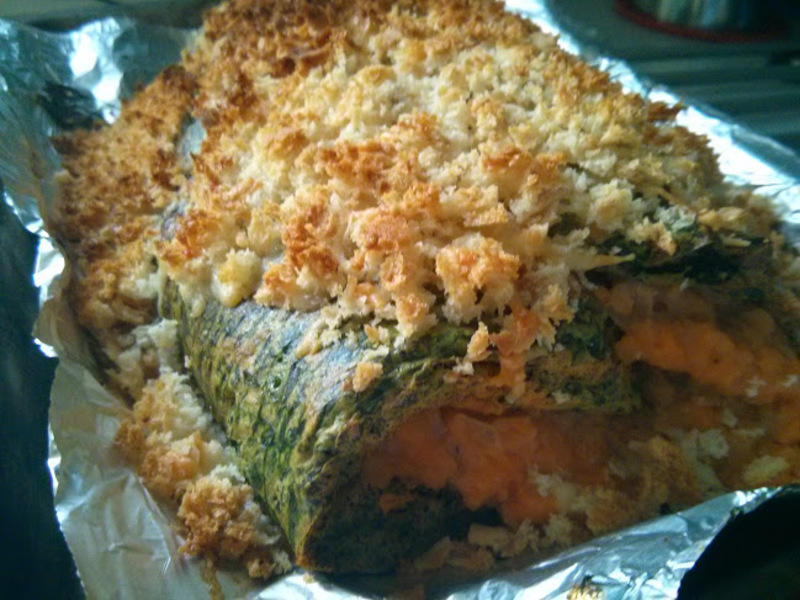 A rare vegetarian meal, but one I love hot or cold. You will need 500g of fresh spinach (I actually used a mi of fresh which needed using up and frozen to make it up) an egg 300ml milk 200g of red lentils a small onion two slices of bread a inch of strong cheese a heaped tablespoon of premade horseradish a heaped tablespoon of tomato ketchup Butter for greasing Do Fine dice the onion Boil lentils and onion in boiling water until lentils are tender.