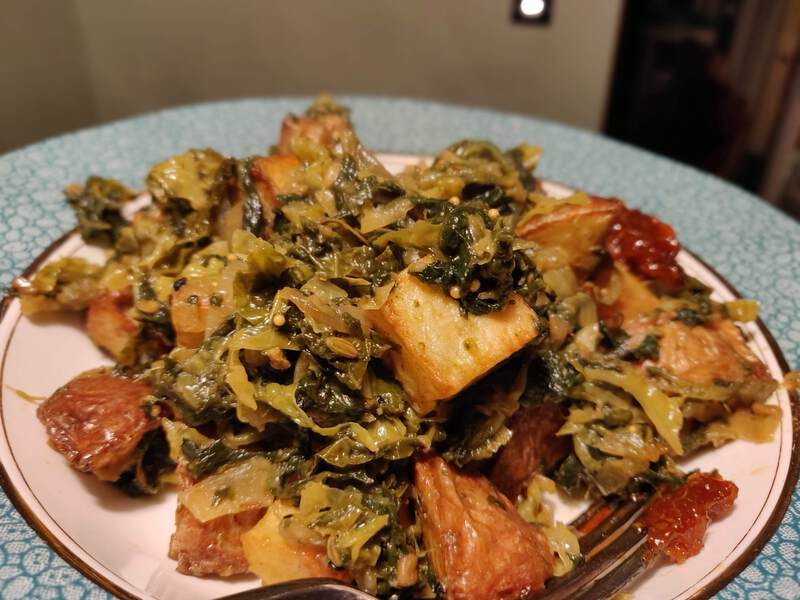 Tonight we had strong cravings for a dish rich in green vegetables and I remembered we had some potatoes and cabbage that needed using up.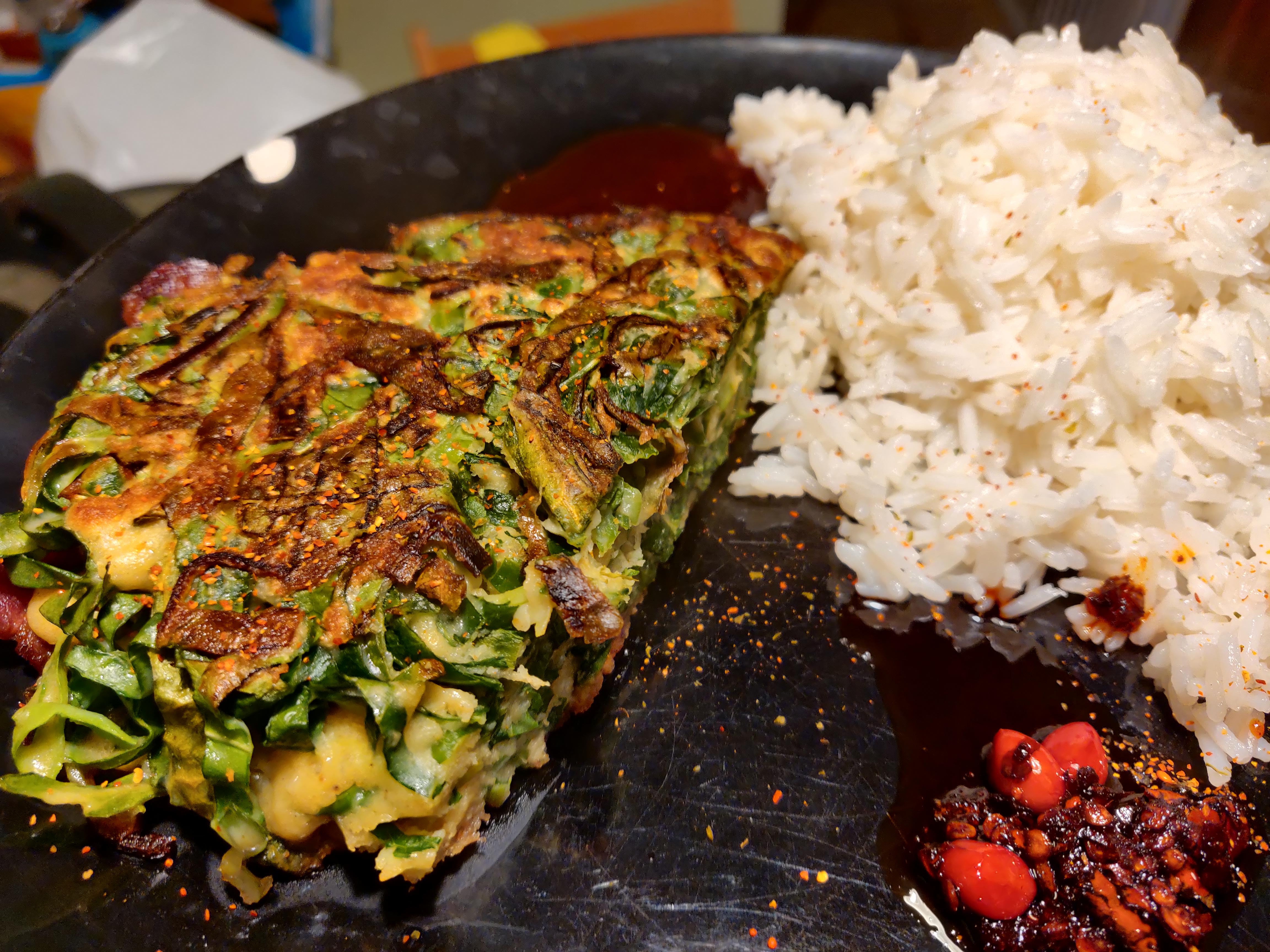 This week I ran across okonomiyaki on twitter (mostly because I jokes about the potential farts from a cabbage and egg based meal), but we had a big green cabbage to use up, so I figured I'd have a go.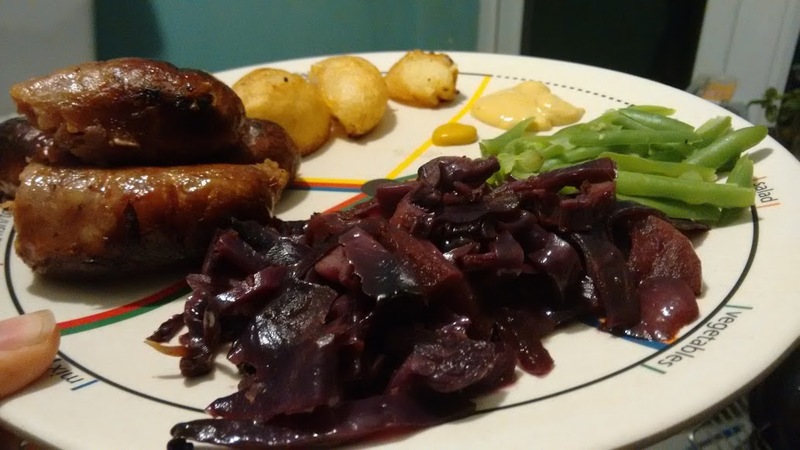 Snow started falling as I started cooking this, which is pretty fitting. It's gently spiced, slightly sticky, sweeter than it should be and unctuous is exactly the right way.