Honey ginger chicken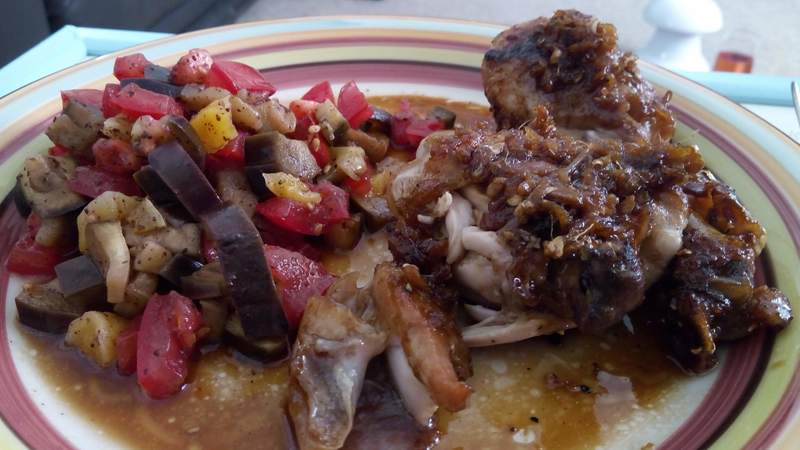 To try and break a bt of a food rut we've been in were trying out recipes from Perfect Plates in 5 ingrediants, shopping specifically for the ingrediants for chosen dishes, rather than doing a general shop and making stuff.
Tonight we swapped out the pousin for chicken thighs and drumsticks.
I'm not sure what the ethics around writing up the recipe so here's a list of ingrediants and if you want the method go and buy this excellent book.
You will need
Chicken pieces
Honey
Light soy
A lime
Blackpepper
Ginger
Result
Sticky, savour, sweat, gingery, super good. Not a good match with the salad, some sticky rice would have been ideal.