Quickie mackerel pate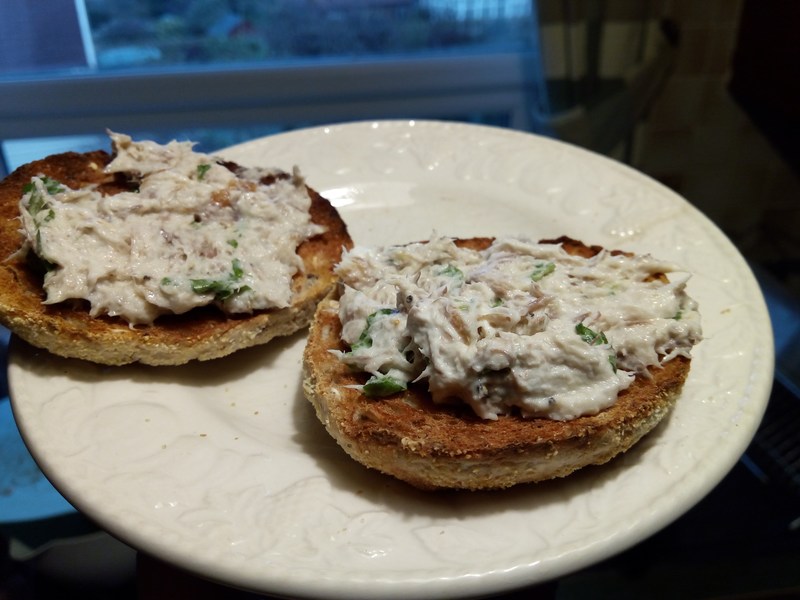 I love mackerel pate. It's super quick to make, deeply savoury and satifying. If the mackrel, lemon and cremefresh are all fridge cold you can serve it straight away.
You will need
A whole lemon
A pack of cooked smoked mackerel
Creme Fresh (I used half fat)
Black pepper
A small bunch of parsley (flat leaf)
Do
Strip the skin off the fish
Mash with a fork, watching out for any bones that have sneaked though
Add the zest and juice of the lemon
Add enough black pepper to kill a mouse
Add the parsley finely snipped
Add enough cremefresh to bind it to you prefered consistency. This was about 4 heaped desert spoonfuls for me
Mash it all together with the fork
Smear on crackers/toast/toasted English mufins
It's best when it's a served cold, atop something warm.
Result
Fishy, smokey, savoury, sharp, peppery, creamy, delicious.